Thank you for reading this post, don't forget to subscribe!
Type:
Full-Time
Posted:
08/23/2023

Category: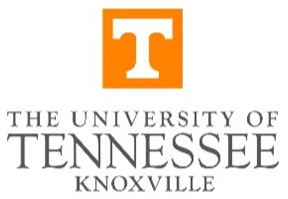 Description
Ticket Sales Representative
Description:
The Ticket Sales Representative's focus is to provide first-class customer service to the Tennessee Volunteers fan base. The Representative will generate revenue primarily by creating relationships via outbound/inbound phone calls and face-to-face meetings with a concentration on season football ticket sales with a secondary focus on season, single game, mini-plan and group sales for all ticketed sports. These calls will be supplemented using emails and other marketing efforts.
Qualifications
Duties and Responsibilities:
Sell a full menu for all Tennessee ticketed sports including; season ticket sales, mini plan sales, group sales, and individual game sales to include: Football, Men's Basketball, Volleyball, Women's Basketball, Baseball and Softball.
Make set number of calls a day as determined by Associate AD & Associate Director.
Accepts telephone orders, enters ticket and donor information relating to each order into the computer ticketing system for season, single and post-season tickets for all sporting events.
Build relationships with current fans and prospects to determine the best ticket plan for the customer needs.
Generates daily edits of all entries, verifies the accuracy of the entries and posts the entries.
Assists with security measures in the ticket office by following applicable policies and procedures related to security and accountability of tickets and/or revenue.
Build relationships and work with other UTAD staff – ticket operations, Tennessee Fund, marketing, etc.
Other duties or special projects may be assigned at the Department management team's discretion.
Required Qualifications:
Education:
Bachelor's Degree (in Business, Sport Management, Marketing or a related field) is required; Master's Degree (in Business, Sport Management, Marketing or a related field) is preferred.
Experience:
One year of experience in sales (can include internships, graduate assistant positions, etc.)
Skills:
Ability to build relationships with people and natural customer service instincts as well as a positive team centric attitude with a professional demeanor is essential to this position.
Strong critical thinking, problem-solving, and conflict resolution skills as well as excellent written and verbal communication skills are necessary.
Ability to engage effectively with others of diverse cultures or backgrounds is essential.
The ability to work a non-standard work schedule which will include nights, weekends, holidays and the potential for overnight travel is mandatory.
Knowledge of using a ticketing system is preferred.
Behaviors:
Demonstrated behavioral expectations include:
Unquestioned integrity and trustworthiness
Adherence to University, Southeastern Conference, and NCAA rules and regulations
Commitment to the Athletics Department and University's mission
Flexible to various scheduling to include nights, weekend work and some holidays
Ability to work with diverse populations in a positive manner
Commitment to the Athletics Department and University's mission
Job
Other Admin Asst/Secr/Clerical
Primary Location
US-Tennessee-Knoxville
Organization
Athletic Dept Administration
Schedule
Full-time
Campus/Institute Knoxville


The University of Tennessee does not discriminate on the basis of race, sex, color, religion, national origin, age, disability or veteran status in provision of educational programs and services or employment opportunities and benefits. This policy extends to both employment by and admission to the University. The University does not discriminate on the basis of race, sex or disability in its education programs and activities pursuant to the requirements of Title VI of the Civil Rights Act of 1964, Title IX of the Education Amendments of 1972, Section 504 of the Rehabilitation Act of 1973, and the Americans with Disabilities Act (ADA)of 1990. Inquiries and charges of violation concerning Title VI, Title IX, Section 504, ADA or the Age Discrimination in Employment Act (ADEA) or any of the other above referenced policies should be directed to the Office of Equity and Diversity (OED), 1840 Melrose Avenue, Knoxville, TN 37996-3560, telephone (865) 974-2498 (V/TTY available) or 974-2440. Requests for accommodation of a disability should be directed to the ADA Coordinator at the UTK Office of Human Resources, 600 Henley Street, Knoxville, TN37996-4125.