Thank you for reading this post, don't forget to subscribe!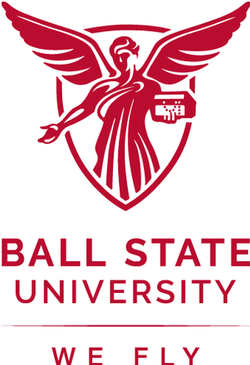 About this Opportunity
Unified Technology Support, a division of Information Technology, is seeking a Technology Store Manager with leadership skills, solution-focused communication skills, and retail management experience to support the BSU community. This position will inspire team members to drive results through education and sales, while delivering an engaging customer service experience and operational excellence. This position will be in charge of store financials, work with internal and external vendors, and have direct supervisory responsibility for a full-time Assistant Manager, Graduate Assistant, and student store clerks.
Our Statement on Inclusiveness
At Ball State University, inclusiveness is one of the enduring values and informs all of our work. We define 'inclusiveness' as a commitment 'to respect and embrace equity, inclusion, and diversity in people, ideas, and opinions.' As such, this value incorporates a commitment to inclusive excellence and freedom of expression.
Benefits and Community: Ball State University offers an excellent benefits package for eligible positions. Click here to explore options.
Affordable Healthcare
Retirement
Tuition Remission (For eligible employees, their dependents, and spouse)
Paid Parental Leave
Professional Development
Live Near Your Work – If you are considering living near the Ball State area, please visit the following link to learn more about relocation and living in east central Indiana
https://www.bsu.edu/about/live-near-your-work
FLSA: Exempt
Hrs/Week: 40
Length of Assignment: Full-Time At-Will
Position Function
Manage and staff the BSU Technology Store; procure and market products for the Store; establish and maintain positive working relationships with technology vendors, ensure that the store is adequately staffed during established hours of operation; manage and plan the yearly inventory audit; manage and plan for summer orientation; communicate with all levels of university staff and students; work flexible hours including evening and weekends as required.
Minimum Education
Bachelor's degree from an accredited college or university by date of appointment.
Or, in lieu of a Bachelor's degree; an Associate's degree plus an additional combination of education or experience in IT equivalent to two years. Or a High school diploma or GEDplus an additional combination of education or experience in IT equivalent to four years.
Minimum Experience
One through three years of related sales and technical support experience; ability to obtain and maintain Apple sales certification; supervisory experience.
Authorization to work in the US
Candidates for searches must have current authorization to be employed in the U.S. without employer sponsorship.
Preferred Education
Bachelor's degree in a business or retail management-related field.
Preferred Experience
Extensive experience with computer hardware and software support and/or computer sales and customer service. The ability to obtain and maintain Apple sales certification; one to two years of supervisory experience; strong organizational skills.
Pre-Employment Screening
Requires successful completion of a background check.
Position Title(s) Supervised
Technology Store Assistant Manager, student employees, and graduate assistant.
EEO Statement
Ball State University is an Equal Opportunity/Affirmative Action employer that is strongly and actively committed to diversity within its community. Women, minorities, individuals with disabilities and protected veterans are strongly encouraged to apply. All qualified applicants will receive equal consideration for employment without regard to race, color, ethnicity, religion, sex, sexual orientation, gender identity, gender expression, national origin, age, disability, protected veteran status or any other legally protected status.
About Ball State University
Ball State University is located in Muncie, Indiana, on an attractive campus 45 miles northeast of Indianapolis. Approximately 22,000 graduate and undergraduate students enroll in one of eight academic colleges that offer 120 undergraduate programs. We offer more than 140 master's, doctoral, certificate, and specialist degrees, with many of them ranking among the best in the nation. We engage students in educational, research, and creative endeavors that empower our graduates to have fulfilling careers and meaningful lives enriched by lifelong learning and service, while we enhance the economic, environmental, and social vitality of our community, our state, and our world.
There's more to discover IN Indiana! Visit the following link to learn more
Department: Unified Technology Support:120020
Department Information
The minimum salary for this position is $44,000.
Department Email or Phone Number
285-3042
Posting Number: 202301389P
Number of Vacancies: 1
Desired Start Date: 10/02/2023
Open Date: 09/01/2023
Applications Accepted Through Date: 09/18/2023
Open Until Filled: No
Information regarding transcripts
The option to upload transcripts is available. Original, official transcripts showing the highest related degree earned is required at the time of hire (even if obtained at BSU). Degree verification will be conducted.
Information for Applications Requiring a Cover Letter
In support of your application for this position, please prepare and submit a cover letter that describes how your qualifications and experiences align with the elements of the position description (or leadership profile). In your cover letter, please also describe how you have demonstrated a commitment to our University's enduring values, including inclusiveness, which we define as a commitment 'to respect and embrace equity, inclusion, and diversity in people, ideas, and opinions.'
Duties & Responsibilities
Ranking: 1
Manage day-to-day operations for the Technology Store; oversee all aspects of staffing, training, and scheduling; serve as a resource for staff regarding product knowledge and sales expertise. Ensure training and reference documentation is current for all store operations.
Ranking: 2
Assign and review the work of 1 full-time staff, 1 graduate assistant, and 7 – 10 student employees. Oversee the hiring process for all Technology Store staff including chairing search committees, and making recommendations as to interviewing and selection of staff at all levels. Assign and review work, orient and train staff, and make recommendations in all areas of supervision; including discipline, when necessary. Prepare performance evaluations for all employees.
Ranking: 3
Oversee the preparation of all Technology Store and Hardware Repair daily account statements ensuring compliance of the cash handling policy; includes reviewing the work of others; prepare deposits of credit cards, Cardinal Cash, and personal checks; prepare journal vouchers and departmental credit card statements as required, as well as deposits of vendor refund checks. Oversee, organize, and prepare for cash-handling audits by both internal and external departments.
Ranking: 4
Manage and oversee credit card operations within the Technology Store to ensure that the Payment Card Industry (PCI) Compliance is maintained for the credit card systems in the Technology Store. This includes reviewing daily inspection logs, providing guardianship of the terminals at all times the Technology Store is open, and ensuring that the terminals are properly secured each night. Sending quarterly reports and completing a yearly report of compliance. Must ensure that all employees of the Technology Store follow PCI compliance rules at all times.
Ranking: 5
Manage the business functions for the Technology Store; includes advertising, merchandising, store design, sales, and promotions; perform or coordinate public relations activities. Including collaboration with Apple-related promotions. Administer the loaner laptop program, ensure the process is completed correctly, and that the loaners are returned in a timely manner. Follow proper procedures when laptops are not returned on time, which may include working with university officials for reporting, investigations, and proper returns.
Ranking: 6
Analyze historical sales data, perform sales forecasting, monitor client requests, and research industry trends to determine products to be carried within the Technology Store; supervise and plan the ordering of all store merchandise; monitor inventory management and stock control functions; prepare and present periodic performance and sales reports. Collaborate with the Auditors to plan, organize, schedule, and execute the yearly inventory audit as well as complete the audit report.
Ranking: 7
Manage all store journal voucher processes, including verifying FUPLOAD data, creating manual JVs, Hardware Repair JVs and transfers, monthly reconciliation, supporting printer management, and all required and related financial reporting functions.
Ranking: 8
Administer the point of sale and inventory system; work with vendor support in resolving any technical issues; serve as the on-site expert on the use of the system; train all other employees in the use of the system. Enter new products in the system. Set up payment codes. Set and change prices. Create promotions. Manage users within the point-of-sale system.
Ranking: 9
Work with vendors to ensure compliance with all requirements that allow the Technology Store to qualify as a reseller. This includes maintaining knowledge of current product offerings, completing all required Apple reports, managing AppleCare Connect users, and AppleCare activations, and complying with Apple space and product requirements. Ensure compliance with vendor-specific requirements for retailing their products (i.e., Apple Store policies). Must also work with vendors to resolve issues with product availability, ordering, and delivery.
Ranking: 10
Consult with faculty, staff, students and prospective students, and parents to evaluate their computer needs and then recommend appropriate hardware and software. Generate computer, software, and accessory quotes for all of campus. Assist with departmental order requests. Assist students in placing orders for items not carried in the Technology Store.
Ranking: 11
Manage the Technology Store's participation in Orientation which involves planning for additional hours of operation and increased traffic in the Store; planning and facilitating store specials and promotions; creating and distributing information to those attending Orientation; working at the UTS community table to ensure admitted students and their parents get the appropriate information about store offerings and procedures. Requires daily monitoring of sales, inventory monitoring, and frequent product ordering to ensure inventory availability for Orientation participants.
Ranking: 12
Support the annual college planning process, including serving on the UTS College Planning Committee to assist with vendor relations, product selection, and associated documentation. Assist with facilitating orders, receiving of items, and delivery to Desktop Support.
Ranking: 13
Oversee the Technology Store design and security. This includes securing computer equipment, credit card terminals, software cabinets, desks, checks, and deposits; key control; training and authorizing student employees to open and close the Technology Store.
Ranking: 14
Maintain the Technology Store website in the University's Content Management System (CMS). Develop content for all Technology Store clients, including departments making purchases with university funds, as well as students and employees making personal purchases. Update pages, link required information, promotions, and collaborate with Purchasing on SciQuest-related issues.
Ranking: 15
Perform other related duties as assigned.
Ranking: 16
Maintain regular and predictable attendance.

Ball State University is an equal opportunity, affirmative action employer and is strongly and actively committed to diversity within its community.