Thank you for reading this post, don't forget to subscribe!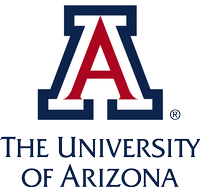 Posting Number: req17339
Department: COM Phx Campus Administration
Location: Greater Phoenix Area
Address: 475 N. 5th St., Phoenix, AZ 85004 USA
Position Highlights
The Senior Administrative Assistant is an essential member of the Office of Faculty Affairs and Career Development (OFAD). This person will be critical in helping with the day-to-day operations of the office, which includes three full-time leaders (two deans and one director) and ten full-time staff. This role will aid in maintaining office procedures, managing calendars, assisting with communications and contributing to projects and other initiatives as it relates to faculty affairs, career development and leadership recruitment.
The University of Arizona College of Medicine – Phoenix anchors the 28-acre Phoenix Bioscience Core in the heart of the Valley of the Sun. The College inspires and trains individuals to become exemplary physicians, scientists and leaders who are life-long learners and inquisitive scholars. The Phoenix Biomedical Campus embodies the University's priorities of engagement, partnership, innovation, and synergy in its world-class academic and research initiatives, with clinical facilities throughout Greater Phoenix.
Outstanding UA benefits include health, dental, and vision insurance plans; life insurance and disability programs; paid vacation, sick leave, and holidays; UA/ASU/NAU tuition reduction for the employee and qualified family members; state retirement plan; access to UA recreation and cultural activities; and more!
The University of Arizona has been recognized for our innovative work-life programs. For more information about working at the University of Arizona and relocations services, please click here.
Duties & Responsibilities
Administrative Duties:
Handle administrative activities, which may include managing schedules, handling travel arrangements, processing financial paperwork and drafting letters of recommendation on behalf the OFAD deans and director.
Assist with day-to-day operations of the office, which may include scheduling team meetings, ordering office supplies, providing event support and coordinating CME activities.
Aid director with procedural standardization across the office, which may include annual review of department web pages, standard operating procedures, templates, guides and policies.
Support office leadership with management and tracking of assigned projects.
Faculty Affairs Support:
Provide support, when needed, for the office, which may include supporting non-clinical departments for new title requests and annual projects, verification of involvement, annual reviews, MailChimp, Qualtrics, event planning, committee administrative support and recruitment list generating.
Assist in verifying employment and maintaining FTE data for affiliate faculty.
Respond to faculty verification inquiries.
Communicate regularly with B-UMG medical staff services regarding faculty titles needed for hospital credentialing.
Other Duties:
Facilitate record keeping in compliance with university, college and department guidelines and follow archival record keeping practices.
Support in writing, editing and finalizing needed emails, letters, memos, templates, procedures, guides and other resource materials for the office to communicate with internal and external stakeholders.
Track communications and notifications.
Assist with special initiatives, committees, work groups or projects that support the initiatives set by office leaders.
Assist with other projects and initiatives, as needed, to ensure effective support of the academic mission of the College.
Knowledge, Skills & Abilities:
Proficient in MS Office (Word, Excel, PowerPoint).
Excellent written communication skills.
Ability to communicate effectively with different groups/individuals.
Ability to handle confidential and sensitive information.
Minimum Qualifications
High school diploma or equivalent, or equivalent learning attained through experience required.
Minimum of five (5) years of relevant experience, or equivalent combination of education and work experience.
Preferred Qualifications
* Previous experience working in higher education.
FLSA: Non-Exempt
Full Time/Part Time: Full Time
Number of Hours Worked per Week: 40
Job FTE: 1.0
Work Calendar: Fiscal
Job Category: Organizational Administration
Benefits Eligible: Yes – Full Benefits
Rate of Pay: $20.33 – $25.41 per Hour, Depending on Experience
Compensation Type: hourly rate
Grade
5
Career Stream and Level
OC3
Job Family
Administrative Support
Job Function
Organizational Administration
Type of criminal background check required: Name-based criminal background check (non-security sensitive)
Number of Vacancies: 1
Contact Information for Candidates
College of Medicine-Phoenix, Office of Human Resources
Open Until Filled: Yes
Documents Needed to Apply: Resume and Cover Letter
Special Instructions to Applicant
Application: The online application should be completed in its entirety. Blank or missed information may be considered an incomplete submission.
Letter of Interest: Should clearly indicate how your skills and professional employment experience meet the Minimum and the Preferred qualifications (if applicable).
Diversity Statement
At the University of Arizona, we value our inclusive climate because we know that diversity in experiences and perspectives is vital to advancing innovation, critical thinking, solving complex problems, and creating an inclusive academic community. As a Hispanic-serving institution, we translate these values into action by seeking individuals who have experience and expertise working with diverse students, colleagues, and constituencies. Because we seek a workforce with a wide range of perspectives and experiences, we provide equal employment opportunities to applicants and employees without regard to race, color, religion, sex, national origin, age, disability, veteran status, sexual orientation, gender identity, or genetic information. As an Employer of National Service, we also welcome alumni of AmeriCorps, Peace Corps, and other national service programs and others who will help us advance our Inclusive Excellence initiative aimed at creating a university that values student, staff and faculty engagement in addressing issues of diversity and inclusiveness.

The University of Arizona is a committed Equal Opportunity/Affirmative Action Institution. Women, minorities, veterans and individuals with disabilities are encouraged to apply.