Thank you for reading this post, don't forget to subscribe!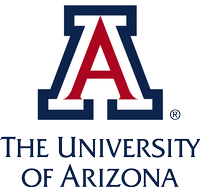 Posting Number: req17475
Department: Advising Resource Center
Location: Main Campus
Address: Tucson, AZ USA
Position Highlights
The Advising Resource Center (ARC) is hiring a coordinator (Program Outcome Assessment Professional) to engage with campus-wide assessment of academic advising and the Director of the ARC to enhance student support through the Wayfinders Program.
Outstanding UA benefits include health, dental, and vision
insurance plans; life insurance and disability programs; paid
vacation, sick leave, and holidays; UA/ASU/NAU tuition reduction for
the employee and qualified family members; state and optional
retirement plans; access to UA recreation and cultural activities; and
more!
The University of Arizona has been recognized for our innovative
work-life programs. For more information about working at the
University of Arizona and relocations services, please click
here.
Duties & Responsibilities
Collaborating with the AVP for Academic Advising, this position will identify strategies and techniques to assess campus-wide academic advising. This includes:
Identifying sources for data and tools to evaluate academic advising.
Creating tools to gather data (e.g. surveys, focus groups, etc.).
Analyzing multiple data points.
Communicating findings to advising community through presentations to generate change.
Creating reports with clear narrative and graphics.
Facilitating a working group for academic advising assessment.
Collaborating with campus partners for change informed by data.
Wayfinders Program Responsibilities
Coordinate with the Director, Advising Resource Center to structure pertinent events that bring awareness to student success.
Represent the ARC and Wayfinders at campus events.
Creates and markets events each semester for Wayfinders.
Coordinate regular meetings for Wayfinders team members to coordinate, plan, and assess events.
Collaborate with campus partners to increase awareness of Wayfinders and advising in student events.
Track student interactions and coordinate evaluation at all Wayfinders events.
Maintain knowledge of academic policies, processes, and campus resources.
Knowledge, Skills, and Abilities
Knowledge of processes to conduct needs assessments.
Skill in designing materials and presentations to meet needs assessed.
Skill in planning, implementing, and evaluating projects.
Minimum Qualifications
Bachelor's degree or equivalent advanced learning attained through professional level experience required.
Minimum of three years of relevant work experience is required.
Preferred Qualifications
Master's or Bachelor's degree in education, or related field.
Previous experience with program assessment, preferably in an academic environment.
Strong experience in Microsoft Office applications, including Word, Excel, Outlook, and PowerPoint.
Direct experience in managing and coordinating multiple and diverse projects.
FLSA: Exempt
Full Time/Part Time: Full Time
Number of Hours Worked per Week: 40
Job FTE: 1.0
Work Calendar: Fiscal
Job Category: Instructional and Assessment Services
Benefits Eligible: Yes – Full Benefits
Rate of Pay: $54,000 – $66,000 DOE
Compensation Type: salary at 1.0 full-time equivalency (FTE)
Grade
7
Career Stream and Level
PC2
Job Family
Program Outcome Assessment
Job Function
Instruct & Assessment Services
Type of criminal background check required: Name-based criminal background check (non-security sensitive)
Number of Vacancies: 1
Contact Information for Candidates
Nicole Gonzalez
Open Until Filled: Yes
Documents Needed to Apply: Resume and Cover Letter
Diversity Statement
At the University of Arizona, we value our inclusive climate because we know that diversity in experiences and perspectives is vital to advancing innovation, critical thinking, solving complex problems, and creating an inclusive academic community. As a Hispanic-serving institution, we translate these values into action by seeking individuals who have experience and expertise working with diverse students, colleagues, and constituencies. Because we seek a workforce with a wide range of perspectives and experiences, we provide equal employment opportunities to applicants and employees without regard to race, color, religion, sex, national origin, age, disability, veteran status, sexual orientation, gender identity, or genetic information. As an Employer of National Service, we also welcome alumni of AmeriCorps, Peace Corps, and other national service programs and others who will help us advance our Inclusive Excellence initiative aimed at creating a university that values student, staff and faculty engagement in addressing issues of diversity and inclusiveness.

The University of Arizona is a committed Equal Opportunity/Affirmative Action Institution. Women, minorities, veterans and individuals with disabilities are encouraged to apply.