Thank you for reading this post, don't forget to subscribe!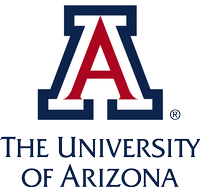 Posting Number: req17407
Department: HR Client Services
Location: Main Campus
Address: Tucson, AZ USA
Position Highlights
HR Client Services invites HR practitioners to join our team. Use your skills in talent acquisition to foster a positive work culture, coach and train leaders in best practice interviewing and hiring, utilize a comprehensive career architecture program to attract and retain staff. In collaboration with the HR Generalist III and Sr. HR Partner, you will play a key HR role to support our clients in Planning, Development and Facilities Management (PDFM) and Phoenix Plant Operations. This client is comprised of more than 600 staff members in diverse jobs such as Custodians, Skilled Trades, Architecture, Construction, Renovations, Project Management, IT. Cross-training will be provided to round out your generalist role.
Outstanding UA benefits include health, dental, and vision insurance plans; life insurance and disability programs; paid vacation, sick leave, and holidays; UA/ASU/NAU tuition reduction for the employee and qualified family members; state and optional retirement plans; access to UA recreation and cultural activities; and more!
The University of Arizona has been recognized for our innovative work-life programs. For more information about working at the University of Arizona and relocations services, please click here.
Duties & Responsibilities
Duties and Responsibilities:
Guidance and Consultation:
Conduct initial review and advise hiring manager on position description forms to ensure accuracy and alignment with University job classifications for students, staff to ensure effective recruitment processes.
Provides guidance on general and employee specific questions regarding compensation, benefits, recruitment efforts, personnel training, and retirement.
Provide general guidance on ABOR, HR policies, and best practices.
Point of contact for addressing questions and resolving issues during hiring process.
Advise departments on student worker hiring, eligibility, federal work study, Handshake recruitment system.
Coordinate and interact with other Central HR units and University offices that impact employment or HR functions, including but not limited to: Recruitment, Payroll, Workforce Systems, Grad College, Life & Work Connections, Disability Resource Center, Finance, etc.
Personnel Administration:
Review personnel requests to ensure recruitments, promotions, transfers, merit, market, equity, and other adjustments comply with the Compensation Administration Guidelines.
Prepare Visa application and/or permanent residency packet when needed; work closely with the Offices of International Faculty & Scholars and International Student Services.
Oversee coordination of personnel changes and tracking in UAccess including incumbent reviews, job changes, new hires, and Designated Campus Colleagues (DCC) to ensure timely submission and accuracy.
May coordinate new-hire and on-boarding activities and programs that may include: on-boarding individuals, provide resources for employee benefits, UAccess system, and time reporting information.
Provide review and initial guidance on out- of- state requests to ensure justification aligns with business needs for the unit. May process the request and acquire SVP approval as needed.
Process payment requests and documentation for moving allowances, off-cycle paychecks, technology allowances, comp time payout, etc.
Report Generation & Compliance:
Compiles data and synthesizes findings to develop and generate reports for employment, recruitment, university leaves, and compensation.
Track and review out of state employees to ensure compliance and/or extension as needed
Audits student and ancillary staff employee work hour thresholds to ensure ASRS compliance for the department.
Run reports and audit completion of mandatory training and learning for employees.
Additional report requests may be assigned.
Knowledge, Skills, and Abilities (KSAs):
Excellent oral, written, and presentation skills
Knowledge of and skill in applying the principles, practices and procedures of human resources administration in the areas of recruitment and employment
Ability to communicate university and department policies and procedures
Knowledge and skill using personal computers and Microsoft Office (Word, Excel, Access, Outlook, etc.)
Strong problem solving, analytical and organizational skills
Excellent communication and interpersonal skills
Ability to maintain a high level of confidentiality
Minimum Qualifications
Bachelor's degree or equivalent advanced learning attained through professional level experience required.
Minimum of 3 years of relevant work experience, or equivalent combination of education and work experience.
Preferred Qualifications
1+ years of HR experience in a HR generalist type position or equivalent experience.
SHRM-CP or PHR certifications.
Experience with payroll processes and procedure.
Experience working with UAccess and Talent.
FLSA: Exempt
Full Time/Part Time: Full Time
Number of Hours Worked per Week: 40
Job FTE: 1.0
Work Calendar: Fiscal
Job Category: Human Resources
Benefits Eligible: Yes – Full Benefits
Rate of Pay: $65,687 – DOE
Compensation Type: salary at 1.0 full-time equivalency (FTE)
Grade
9
Career Stream and Level
PC2
Job Family
HR Generalists
Job Function
Human Resources
Type of criminal background check required: Fingerprint criminal background check (security sensitive due to title or department)
Number of Vacancies: 1
Contact Information for Candidates
Risa Noble
Open Until Filled: Yes
Documents Needed to Apply: Resume and Cover Letter
Diversity Statement
At the University of Arizona, we value our inclusive climate because we know that diversity in experiences and perspectives is vital to advancing innovation, critical thinking, solving complex problems, and creating an inclusive academic community. As a Hispanic-serving institution, we translate these values into action by seeking individuals who have experience and expertise working with diverse students, colleagues, and constituencies. Because we seek a workforce with a wide range of perspectives and experiences, we provide equal employment opportunities to applicants and employees without regard to race, color, religion, sex, national origin, age, disability, veteran status, sexual orientation, gender identity, or genetic information. As an Employer of National Service, we also welcome alumni of AmeriCorps, Peace Corps, and other national service programs and others who will help us advance our Inclusive Excellence initiative aimed at creating a university that values student, staff and faculty engagement in addressing issues of diversity and inclusiveness.

The University of Arizona is a committed Equal Opportunity/Affirmative Action Institution. Women, minorities, veterans and individuals with disabilities are encouraged to apply.