Thank you for reading this post, don't forget to subscribe!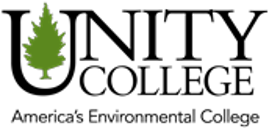 About Unity:
At Unity Environmental University we are on a mission to make environmental education accessible and affordable to all. Our unique model combines a functional hierarchy and project-based structure through our four Sustainable Education Business Units (SEBUs) to promote collaboration and innovation (Distance Education, Sustainable Ventures, Hybrid Learning and the Technical Institute for Environmental Professions). We prioritize our students' needs above all else, offering a variety of modalities, including hybrid, in-person, hyflex, and online. Our innovative and inclusive culture prepares students to tackle real-world challenges and cultivate the next generation of environmental professionals and leaders who can make a positive impact on our world.
Our Mission:
We are dedicated to delivering quality education and experiences that produce outstanding environmentally competent professionals and inspire individuals from all walks of life to steward sustainable ecosystems.
The Opportunity:
Unity Environmental University is seeking a results driven Director of Internal Workforce Development to help Unity Environmental University scale for continued growth. This position in conjunction with the Chief Human Resources Officer (CHRO) will Be responsible for operational efficiency in onboarding, training, and compliance.
This position will work closely with the Chief Human Resources Officer to identify ways to fully optimize our HR LMS system, to automate onboarding and learning, and to create external partnerships to further professional development for staff and faculty. This position will play a key role in fully realizing the Enterprise Model and creating an outcomes-based culture at Unity Environmental University.
Day to day responsibilities:
Collaborates with Information Technology to ensure seamless onboarding procedures.
Responsible for quality assurance of all distribution lists, shared mailboxes, and permissions with Information Technology
Responsible for the structural integrity of all Human Resources policies and handbooks, ensuring that all structural changes are reflected, and annual reviews and updates are being made.
Provides leadership and guidance to support the achievement of a high-performance culture through strategic interventions, programs and initiatives
Conducts needs assessment to identify gaps in skills that can be addressed through broad based training interventions
Create and oversee robust training and leadership development programs to increase skills to foster employee growth
Oversee the creation and maintenance of an up-to-date shared training resource repository of materials for all staff
Develop methods to track training delivery, compliance rates for mandatory trainings, and effectiveness of training provided
Cultivates a culture of learning across all Unity Environmental University employees.
Partners with the CHRO on leadership development, talent management, training, complex organizational development and change initiatives to meet strategic objectives
Develops and executes training and talent plans, initiatives, and strategies
Oversees training quality and vendor effectiveness and assesses training impact and ROI
Effectively manage day-to-day training operations, including course development, learning management systems operations, and live trainings
In partnership with Talent Acquisition, evaluate and refine existing onboarding processes to create an efficient and engaging experience for new employees.
Collaborate with cross-functional teams to develop onboarding plans, training materials, and resources that align with organizational goals.
Implement best practices and innovative techniques to accelerate new hire integration, foster a productive work environment, and enhance overall job satisfaction.
Works with SEBU and functional areas to develop and implement new learning methods.
Ensures that cross function training needs are being met.
Work to create a continuous onboarding program, that allows employees to be micro-credentialed as they conquer competencies.
Creates an objective measure of success for employees completing their 90 day probationary period.
Lead external vendor relationships and work with content experts both inside and outside of the institution to create customized learning solutions.
Create both in classroom and self-led training for both small groups and large groups.
Evaluate the success of training programs using clear data metrics and credentialing.
Clearly articulates goals and objectives and manages individuals to achieve them by partnering and collaborating with colleagues to get the best results.
Align programs and project delivery with business priorities.
Define and manage project scope, deadlines, and resources.
Managing complex projects involving multiple stakeholders across multiple geographies.
Continue to build subject matter expertise in new or increasingly complex topics by regularly devoting time to learning, and then using that knowledge to improve and innovate.
Other duties as assigned
Do you have the skills?
Required:
5-10 years of progressively responsible management or training experience
Bachelor's degree in Human Resources, Organizational Development, Business Administration, or a related field. Advanced degree preferred.
Familiarity with onboarding processes, employee engagement strategies, and performance management.
Experience implementing skills-based learning programs, including credentialing and certification.
Excellent project management skills, with the ability to manage multiple initiatives simultaneously and meet deadlines.
Exceptional communication and interpersonal skills, with the ability to effectively collaborate with stakeholders at all levels of the organization.
Strong analytical and problem-solving abilities, with a data-driven approach to decision-making.
Excellent project management skills, with the ability to manage multiple initiatives simultaneously and meet deadlines.
Exceptional communication and interpersonal skills, with the ability to effectively collaborate with stakeholders at all levels of the organization.
Strong analytical and problem-solving abilities, with a data-driven approach to decision-making.
Ability to build strong partnerships with leaders at all levels of the organization
Strong communication and organizational skills
Experience with LMS systems or similar technology
Ability to own and deliver on creating complex skills-based training
Ability to obtain a valid Maine drivers license with a clear driving record
Experience in organizations that have undergone significant growth, change, and/or international expansion
Open to travel as needed
Are you contemplating the job but uncertain if you should apply? We encourage you to reach out to us regardless. At our company, we acknowledge that not everyone begins their professional journey with equal advantages, opportunities, or privileges. Therefore, we value your unique skills and experiences. Take a chance and submit your application; you may be precisely the individual we're searching for!
Location: Pineland Farms, New Gloucester, Maine
Just a half hour from Portland, Unity Environmental University Headquarters, Unity Environmental University Distance Education, The Technical School for Environmental Professions, and the School of Environmental Business & Sustainable Ventures are based at the Pineland Farms campus. The facilities are within easy access to one of the fastest-growing cities for startups in the country.
Work Schedule:
Work hours are specific to the requirements of this position and can include days, evenings, weekends. Working extended hours may be required as needed and Unity Environmental University employees must be flexible and cooperative in fulfilling their responsibilities while meeting the Colleges needs.
Although at Unity Environmental University Enterprise employees are generally scheduled to work at their base location, there are times when travel is necessary and employees are required from time to time to attend events, meetings or work temporary assignment at any Unity Environmental University location.
Physical Demands:
While performing the duties of this job, it is regularly required to sit and talk or hear. The employee is occasionally required to stand or walk. The employee must occasionally lift and/or move up to 20 lbs. Specific vision abilities required by this job include close vision, distance vision, peripheral vision, depth perception, and the ability to adjust focus. The use of either hand for repetitive movements such as grasping, grasping, and turning, and fine manipulation is required as is the ability to use the telephone for internal and external communications.
Company Perks:
Unity Environmental University offers a comprehensive and competitive compensation and benefits package for its faculty and staff. Benefits for eligible employees include:
Paid holidays off
4 weeks of PTO
Medical, Dental, and Vision Insurance
Short- and Long-term disability
Life Insurance
Retirement Plan with up to 8% match
Relocation Assistance