Thank you for reading this post, don't forget to subscribe!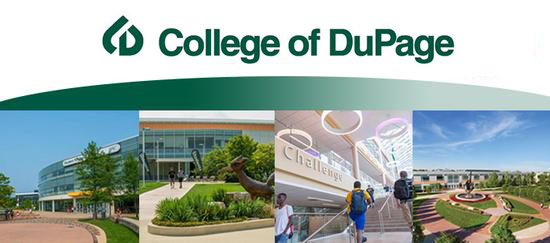 Administrative Assistant IV (PT Temporary), CPTN40715STUAF
Administrative Assistant IV (PT Temporary), CPTN40715STUAF
The College of DuPage is a comprehensive community college located 27 miles west of downtown Chicago, vitally connected to our local area for over 50 years. We prepare students for a lifelong passion for learning on our 273-acre campus which is home to nine associate degrees and a wide variety of professional and technical certificates. Many of these credentials prepare students to seamlessly articulate into the baccalaureate programs of our higher education partner institutions.
College of DuPage is committed to student success and values an inclusive and welcoming community environment. We are an equal opportunity employer committed to diversity in the workforce. Our connection to the larger metropolitan area is essential to our success and provides a wealth of diverse cultural and recreational opportunities.
Primary Duties and Responsibilities:
Provides administrative assistance to the Manager, Center for Student Diversity, Equity and Inclusion (CSDEI) and Manager, Intercultural and Latino Student Initiatives. Acts as a liaison with division administration and all units within the Student Affairs Division and Academic Affairs.
Assist in making travel arrangements for the Managers, including processing registrations and expenses; booking flights; attaining hotel and ground transportation reservations; and preparing itineraries and meeting material/packets.
Assist the Managers in developing annual plans and monitor progress to prepare quarterly reports for submission to the supervisors as required.
Assist with monitoring budgets, verifying account numbers, and tracking expenses.
Process forms from the Managers, including Human Resource forms, reimbursable expenses, leave reports, equipment transfer/disposal requests, telephone and maintenance work orders, purchase requisitions, etc.
Assist the Managers in the development of various communications through collaboration with the Office of Marketing and Creative Services
Respond to telephone and email inquiries for Inclusive Excellence Peer Mentoring Program, Undocumented Student Resources, event programming, community-based partnerships, and student outreach
Track enrolled students in the Inclusive Excellence Peer Mentoring Program, department scholarships, and other related programming on an on-going basis.
Contact internal and external parties for conference and meeting scheduling both on and off-campus.
Record minutes of departmental meetings, maintains files of minutes and provides follow-up when necessary.
Write, edit and proofread documents. Utilize Microsoft Word, PowerPoint, Excel, Outlook, ASTRA Room Scheduling, Intranet, and navigates the Internet.
Assist in the maintenance of the Managers calendars by scheduling appointments and maintaining distribution lists.
Maintain department and staff calendars.
Direct the activities of student workers.
Collect student worker timesheets and prepare payroll submissions.
Copy, collate, and disseminate materials as needed; organize and maintain files; receive and initiate telephone contacts; perform receptionist duties.
Deliver materials to Regional Centers or high schools when emergencies arise.
Qualifications:
Education

High school diploma plus some college-level office technology courses required.
Experience

Two (2) to three (3) years administrative secretary experience at a community college, higher education or managerial setting required.
Experienced in projects, events, and office management support for management level personnel.
Proficiency in written and spoken English required.
Good working knowledge of Microsoft Windows, Excel, and Outlook required.
Computer and printers, calculator, electronic typewriter, telephone, copy machine and fax machine.
Operate appropriate office equipment.
Part-Time temporary position.
This position is subject to a background check at the College's expense.
Pay Grade:
Classified 9 Hourly Salary Range: 18.25 – 19.00
Competitive starting salaries are dependent on education and experience. College of DuPage also offers a generous benefits plan.
College of DuPage is an equal opportunity employer. We are committed to diversity and creating an inclusive environment for all employees.
College of DuPage does not discriminate against individuals in employment opportunities, programs and/or activities on the basis of race, color, religion, gender, sexual orientation, age, national origin, ancestry, veterans' status, marital status, disability, military status, unfavorable discharge from military service, or on any other basis protected by law.
To apply, visit https://cod.csod.com/ux/ats/careersite/4/home/requisition/1440?c=cod
jeid-a477cd6b52e3b746914b9842e4862e66