Thank you for reading this post, don't forget to subscribe!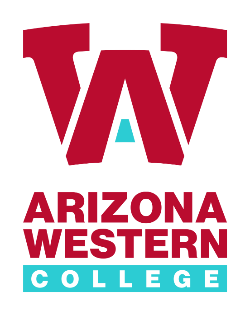 #23-049
POSTING DATE:
July 20, 2023
POSITION:
Administrative Assistant IV, Chief of Staff, Entrepreneurial College (Grant Funded)
SALARY:
$21.81 – 23.12 per hour, depending on experience. Plus, excellent fringe benefits
QUALIFICATIONS:
Required:
Associates Degree
Four (4) years of clerical experience
Or High School Diploma and six (6) years of experience
Preferred:
Additional experience
Additional education
Office Management Certification
Additional Eligibility Requirements:
May require a valid Driver's License
Classification:
Position Type & Work Schedule:
Full-time, 12 months
Monday-Thursday, 7:00 am-5:00 pm
May require Fridays, nights, and weekends
Eligible for overtime, with supervisor's approval
Knowledge, Skills, and Abilities:
Excellent verbal and written communication skills.
Excellent interpersonal and customer service skills.
Excellent organizational skills and attention to detail.
Excellent understanding of clerical procedures and systems such as recordkeeping and filing.
Ability to work independently and reliably.
Exercises discretion and independent judgment with executive matters of significance.
Detail-oriented and professional.
Extremely proficient with Microsoft Office Suite.
Excellent understanding of office equipment.
Excellent understanding of clerical procedures and systems such as recordkeeping and filing.
Flexible and adaptable in various situations and when interacting with many different personalities.
Exceptional ability to organize and prioritize tasks including delegation of tasks when appropriate.
Knowledge of, or ability to quickly acquire, familiarity with the roles and function of the assigned department, and any specifically applicable laws or guidelines.
Ability to mentor others.
Work Environment:
Indoor office, normal noise level, and good lighting
Physical Demands:
Sitting for prolonged periods of time, viewing a monitor.
Must be able to lift up to 10 lbs
Travel:
May require some travel within College District
Note:
Yuma Campus
Benefit Eligible
SUMMARY OF FUNCTION:
The Administrative Assistant IV oversees and directs the administrative support of the department, providing the second highest level of administrative and clerical support. The position is the fourth level in the Administrative Support family.
TYPICAL DUTIES:
Serves Students. Oversees the division/department as the Administrative Assistant IV. Supervises the work of others including hiring, training, performance evaluations, and professional growth. Liaison to all areas of the college acts on behalf of the Department by exercising judgment and discretion in all confidential matters of significance. May perform duties related to confidential student conduct concerns; assisting the Dean with student conduct.
Calendar; schedules all appointments and calendaring for supervisor. Reminds supervisor of meeting times. Sets up appointments for other staff in the department. Cancels and resets appointments. Creates travel arrangements for supervisor and other department members. Supports the Dean in the implementation of projects, managing daily work routines, meetings, priorities, and appointments, and maintaining digital files.
Purchasing; Orders supplies for office and staff. Creates requisitions, and reviews invoices, P-card, and/or Travel cardholders with monthly reconciliation duties. Completes all aspects of travel for supervisor and division/department. Creates travel documents for supervisor and other department members. Creates and manages budget reports. Assists supervisor in writing and submitting grant applications, narrative reports, and performance improvement plans. Assists supervisor in developing grant proposals, collection, reviews, and equipment tracking. Maintains documentation for grant projects. Assists division staff with class schedules, changes, and load sheets. May order books.
Takes notes at meetings; department, division, committee, councils, or external meetings. Sorts mail and distributes mail daily. Runs report. Drafts and edits division job descriptions. Creates and formats PowerPoint presentations with content provided by the supervisor.
Lead committees. Acts as a mentor to new administrative assistant employees. Leads the Team to perform at the highest level, and creates professional growth opportunities for the Team.
Oversee the front desk/area by answering phones, responding to inquiries in person, emails, and other forms of communication. Provides coverage for others while out of the office. Directs customers to various locations on campus. Provides detailed information for customers. Supply program information. Directs students, and answers inquiries.
Events; creates facilities requests, sets up events creates marketing materials. Reserve rooms. Researches and verifies information for program reports and special projects.
Support and participate in strategic planning initiatives and perform other duties as assigned.
CLOSING DATE:
The first review of applications will begin on August 3, 2023. This position will remain open until a suitable candidate is found.
ADDRESS INQUIRIES TO:
Arizona Western College
Human Resources
Phone: (928) 344-7505 / FAX: (928) 317-6001 / TTY: (928) 344-7629
Email: Human.Resources@azwestern.edu
APPLICATION PROCEDURE:
The following materials must be uploaded at the time of application. Any materials submitted via e-mail, fax, or mail will not be accepted. Applications missing any of the below requirements will be considered incomplete and will not be reviewed.
1. Completed Application
2. Resume or Curriculum Vitae (no more than 3 pages)
3. Cover Letter
4. Unofficial College/University Transcripts
ARIZONA WESTERN COLLEGE IS AN EQUAL OPPORTUNITY EMPLOYER

ARIZONA WESTERN COLLEGE IS AN EQUAL OPPORTUNITY EMPLOYER
Arizona Western College is an equal opportunity employer and affords equal opportunity to all applicants for all positions.