Thank you for reading this post, don't forget to subscribe!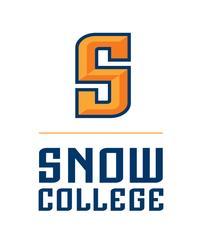 Job Number: 00428
Description
Snow College Athletics and Academic Advisor seek a highly motivated candidate to serve as the Athletic Early Intervention Specialist. This position will assist the Snow College Student Athlete Academic Advisor and Coaches in the day to day management of historically underserved student athlete academics.
Qualifications
Associate Degree required or any combination of education and experience totaling 3 years
Experience working with student athletes in an academic setting
Excellent verbal communication skills
Experience working with diverse populations
Ability to establish professional relationships with professors and staff
Technologically Proficient with email, MS office suite, student information systems (Banner and Argos)
Skilled at holding students accountable
Commitment and motivation to contribute to the success of Snow College Student Athletes
Major Responsibilities/Duties
Intervene when student athletes drop below 70% in classes
Track high risk student athletes
Schedule help sessions, lab times and tutors for athletes
Track attendance and grades of all athletes
Weekly grade checks and meetings with athletes
Help develop academic notebook plans for each athlete
Report to Student Athlete Academic Advisor and Coaches
Additional Information
Applications received by11:59 PM on September 9, 2023,will be eligible for review by the hiring committee. Applications received after that date may not be reviewed by the hiring committee unless deemed appropriate by college administrations.
Attachments are not accepted with online applications. Please recognize the application questions will be used to determine eligibility for this position.
Snow College is an Equal Opportunity/Affirmative Action employer and educator. The college strongly encourages individuals from underrepresented groups, women, veterans, and those with disabilities to apply.
With campuses in both Ephraim and Richfield, Snow College offers programs and courses that are highly interactive and are designed to reach a broad spectrum of students: high school students desiring college courses, traditional on-campus students, technical education students, online students, non-traditional students who wish to start or complete a degree. Snow is committed to the success and positive experience of every one of these students.
Snow College is a two-year public college, and in January 2020, The Chronicle of Higher Education ranked Snow College #1 in the nation for student success in two-year colleges. Located in the heart of Utah, at the foot of the Wasatch Mountains, Snow College is one of the oldest comprehensive two-year college in the Western United States.
The College was established in 1888; excellence continues to be the hallmark of all our work and activities. We are the preferred choice of approximately 6,000 students, with 600 students attending the Richfield campus, who want a small College experience filled with a variety of many different activities, events, and performances. With campuses located in Ephraim, Richfield, and online, students complete degrees in Associate of Arts, Science, or Applied Science with numerous specialized, short-term technical training certificates and diplomas including a few Bachelor's degrees.To learn more about Snow College, please visit ourwebsiteor see our job brochure (Download PDF reader).