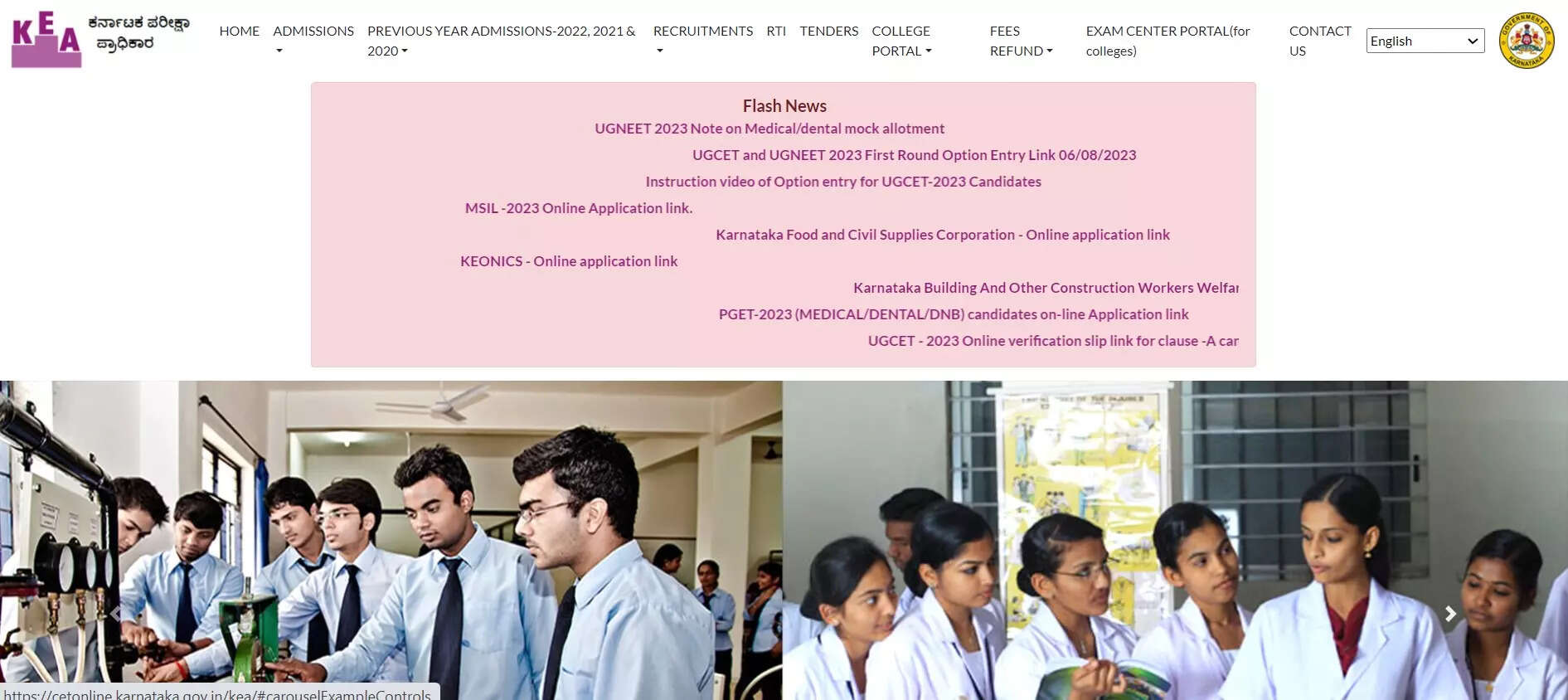 Thank you for reading this post, don't forget to subscribe!
Karnataka NEET PG 2023
: Karnataka Examinations Authority (KEA) has released the schedule for the post allotment activities of seats in Round 1 of NEET PG Counselling 2023. Candidates who have been provisionally offered seats in the first round of counselling can check the reporting schedule here or on the official website at
kea.kar.nic.in
.
The NEET PG 2023 seat allotment result for the first round was declared on September 03. Candidates selected in Round 1 of NEET PG/MDS Counselling 2023 can exercise their choices from September 02 to 04, till 11:59 PM. The shortlisted candidates will have to submit the original documents at KEA, Malleshwaram, Bangalore between September 04 and September 06. The last date of reporting to the allotted Medical/ Dental College is September 07, 2023, till 5:30 PM.
Karnataka NEET PG 2023: First Round Post Seat Allotment Schedule
How to check Karnataka NEET PG Seat Allotment Result 2023?
Step 1. Visit the official website at kea.kar.nic.in
Step 2. On the homepage, click on the seat allotment result for Round 1
Step 3. A PDF of the result will be displayed on the screen
Step 4. Check for your name in the result list
Step 5. Download and take a printout of the result for future reference
function loadGtagEvents(isGoogleCampaignActive) { if (!isGoogleCampaignActive) { return; } var id = document.getElementById('toi-plus-google-campaign'); if (id) { return; } (function(f, b, e, v, n, t, s) { t = b.createElement(e); t.async = !0; t.defer = !0; t.src = v; t.id = 'toi-plus-google-campaign'; s = b.getElementsByTagName(e)[0]; s.parentNode.insertBefore(t, s); })(f, b, e, 'https://www.googletagmanager.com/gtag/js?id=AW-877820074', n, t, s); };
window.TimesApps = window.TimesApps || {}; var TimesApps = window.TimesApps; TimesApps.toiPlusEvents = function(config) { var isConfigAvailable = "toiplus_site_settings" in f && "isFBCampaignActive" in f.toiplus_site_settings && "isGoogleCampaignActive" in f.toiplus_site_settings; var isPrimeUser = window.isPrime; if (isConfigAvailable && !isPrimeUser) { loadGtagEvents(f.toiplus_site_settings.isGoogleCampaignActive); loadFBEvents(f.toiplus_site_settings.isFBCampaignActive); } else { var JarvisUrl="https://jarvis.indiatimes.com/v1/feeds/toi_plus/site_settings/643526e21443833f0c454615?db_env=published"; window.getFromClient(JarvisUrl, function(config){ if (config) { loadGtagEvents(config?.isGoogleCampaignActive); loadFBEvents(config?.isFBCampaignActive); } }) } }; })( window, document, 'script', );



Source link