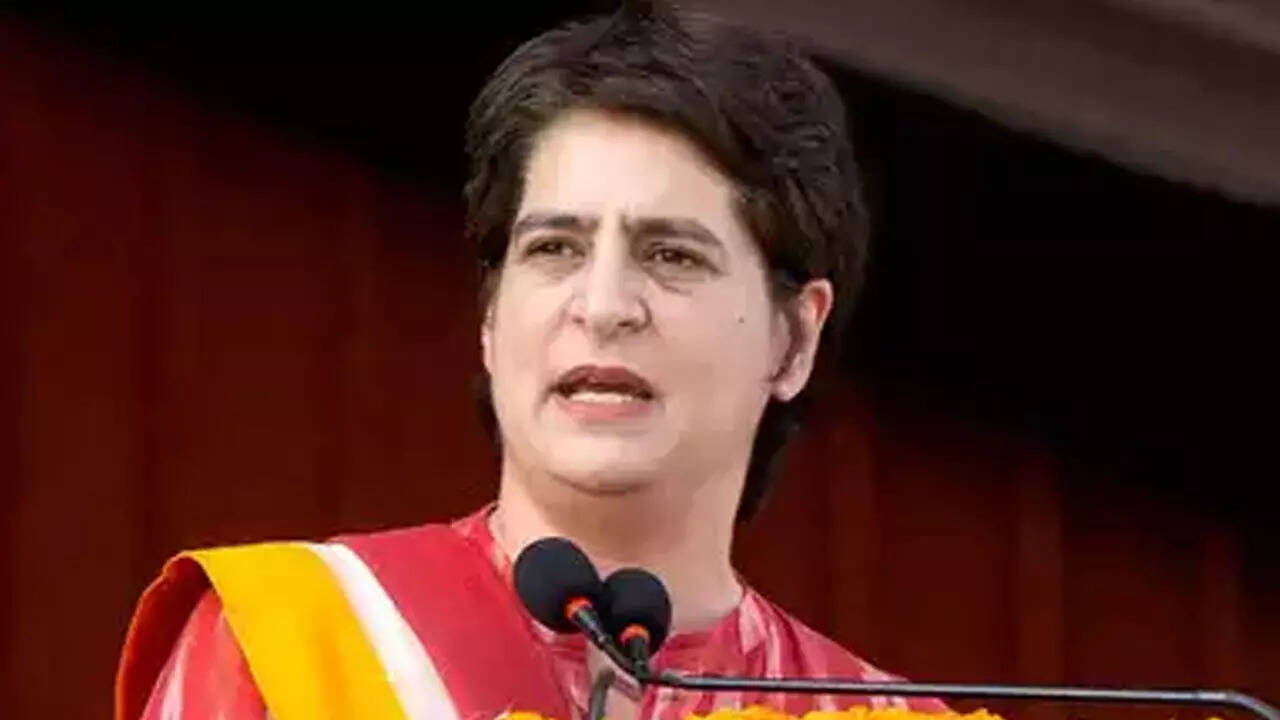 RAIPUR: Congress general secretary
Priyanka Gandhi
Vadra on Sunday slammed the Bharatiya Janata Party-led Centre for using probe agencies to put pressure on her party's leaders in
Chhattisgarh
, an apparent reference to recent Enforcement Directorate raids here in connection with an alleged illegal coal levy scam.
Such raids were an attack on the people of Chhattisgarh and their rights, she said at a rally in Jora village to mark the conclusion of the 85th plenary session of the Congress here.
She said the
Narendra Modi
government was ignoring the voices of the poor while listening to only its "industrialist friends".
"Farmers in the country are earning Rs 27 per day but a friend of the PM is making Rs 1,600 crore per day. Youths are jobless but airports, ports, railways and PSUs are being handed over to
Gautam Adani
," she said.
Thousands of people had assembled from across the state at the massive ground which served as the rally venue.
The Congress leader had arrived in Raipur on Saturday morning to attend the party's three-day 85th plenary session and was welcomed at the time with 6000 kilograms of roses being placed along a 2-kilometre stretch of the capital.