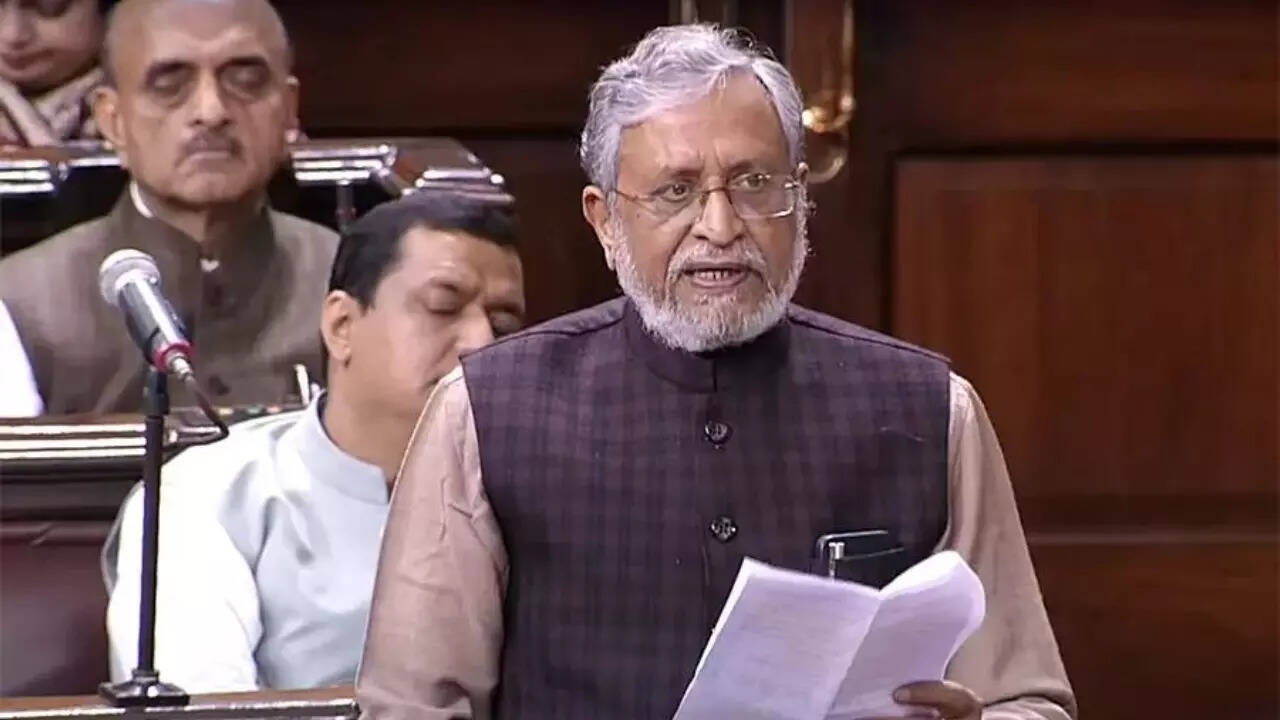 NEW DELHI: Rajya Sabha MP
Sushil Kumar Modi
on Friday said in Parliament that big tech companies like Facebook, Google and YouTube should be legally mandated to share their advertising revenues with media companies whose original content drives traffic to the tech platforms.
In a Zero Hour reference to the issue in the Rajya Sabha, the BJP MP said newspapers and TV channels have been losing advertising revenue to big tech firms and that print and electronic media companies, even though they spend large sums on news content creation, are not adequately compensated by the tech giants for using their content.
"Their (traditional media's) main source of income is advertisement. But in recent years, after the rise of tech giants like Facebook, Google, YouTube, bulk of ads is going to them… These Big Tech digital platforms display news content of print and digital media without spending any money on content creation and earn money through advertisement from it. Hence, it is necessary that these companies be compelled to share ad revenue with creators of original news content," he said.
SuMo referred to Australia's News Media Bargaining Code, which mandates that tech platforms and media companies arrive at a revenue-sharing arrangement, and said Canada, France and the European Union have also made similar legislations.
"In this respect, I urge Government of India to incorporate ad revenue-sharing modalities between big tech and news media in upcoming Digital India Act and empower Competition Commission of India to intervene in related matters. Doing so will save news media from situations of economic crisis," the BJP MP added.
Last month, in what was likely the first indication that the government is keen to fix this anomaly in revenue-sharing, Union minister for Electronics and IT Rajeev Chandrashekhar had acknowledged the "disproportionate control" big tech companies have over the monetisation needs of original digital content creators.
Speaking at the conclave, Chandrashekhar had said India's approach to the subject was much like Australia's and that he hoped to, in the Digital India Act, "address this issue of the disproportion control and the imbalance in the dynamics between content creators' monetisation requirements and the power that ad tech companies hold today".