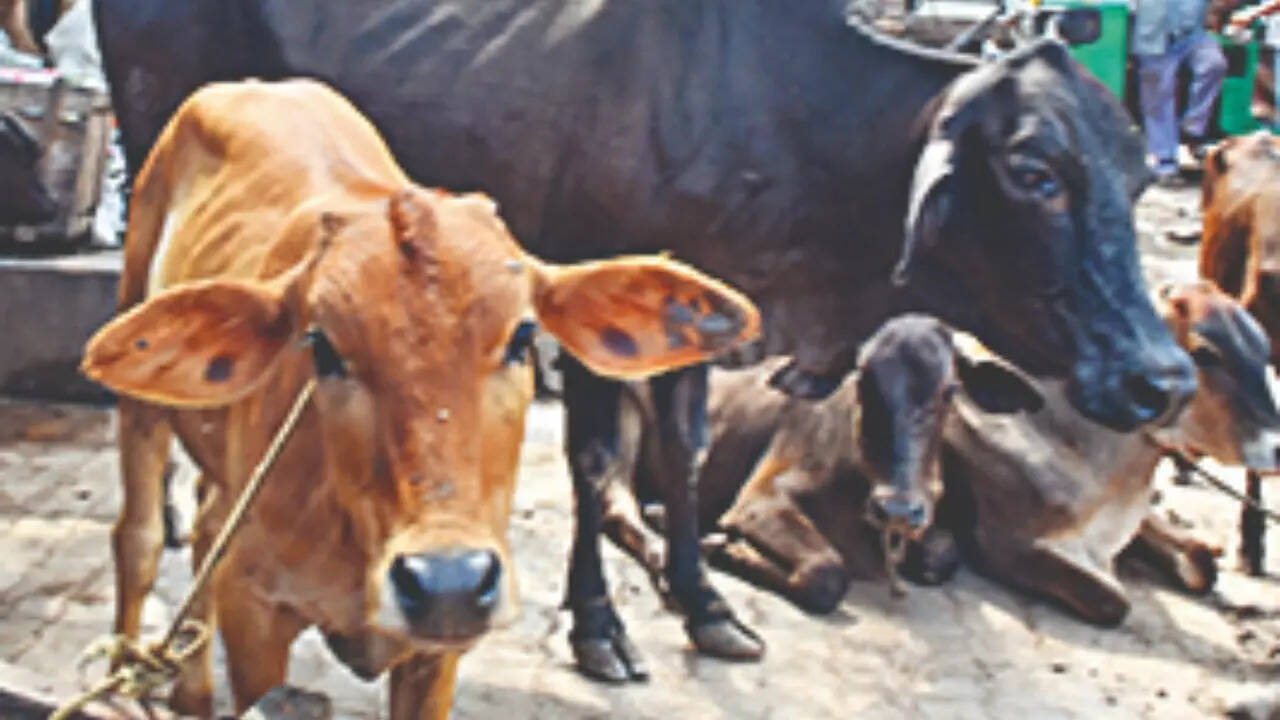 NEW DELHI: Amid criticism in various quarters, including from netizens, the Animal Welfare Board of India (AWBI), a statutory advisory body on animal welfare laws, on Friday withdrew its appeal to celebrate February 14 as "Cow Hug Day", saying it was doing so on direction from the government.
"As directed by the competent authority and ministry of fisheries, animal husbandry and dairying, the appeal issued by the AWBI for celebration of Cow Hug Day on February 14 stands withdrawn," said the board's secretary S K Dutta in the withdrawal order, posted on the AWBI's website.
The board had on February 6 appealed to cow lovers to celebrate February 14 as "Cow Hug Day" — the day which coincides with Valentine's Day — noting that the vedic traditions are almost on the verge of extinction due to progress of western culture over time.
"In view of the immense benefit of the cow, hugging a cow will bring emotional richness hence will increase our individual & collective happiness. Therefore, all the cow lovers may also celebrate February 14 as Cow Hug day keeping in mind the importance of mother cows and making life happy and full of positive energy," said the board in its general appeal, issued last Monday.
The appeal had then received a lot of criticism with many stakeholders calling it just "optics". They said the board should rather focus on real welfare measures and work for solving the problem of stray cattle through proper direction and follow up with organisations running cow shelters.
The board had said, "We all know the cow is the backbone of Indian culture and rural economy, sustains our life, represents cattle wealth and biodiversity. It is known as 'Kamdhenu' and 'Gaumata' because of its nourishing nature, the giver of all providing riches to humanity.