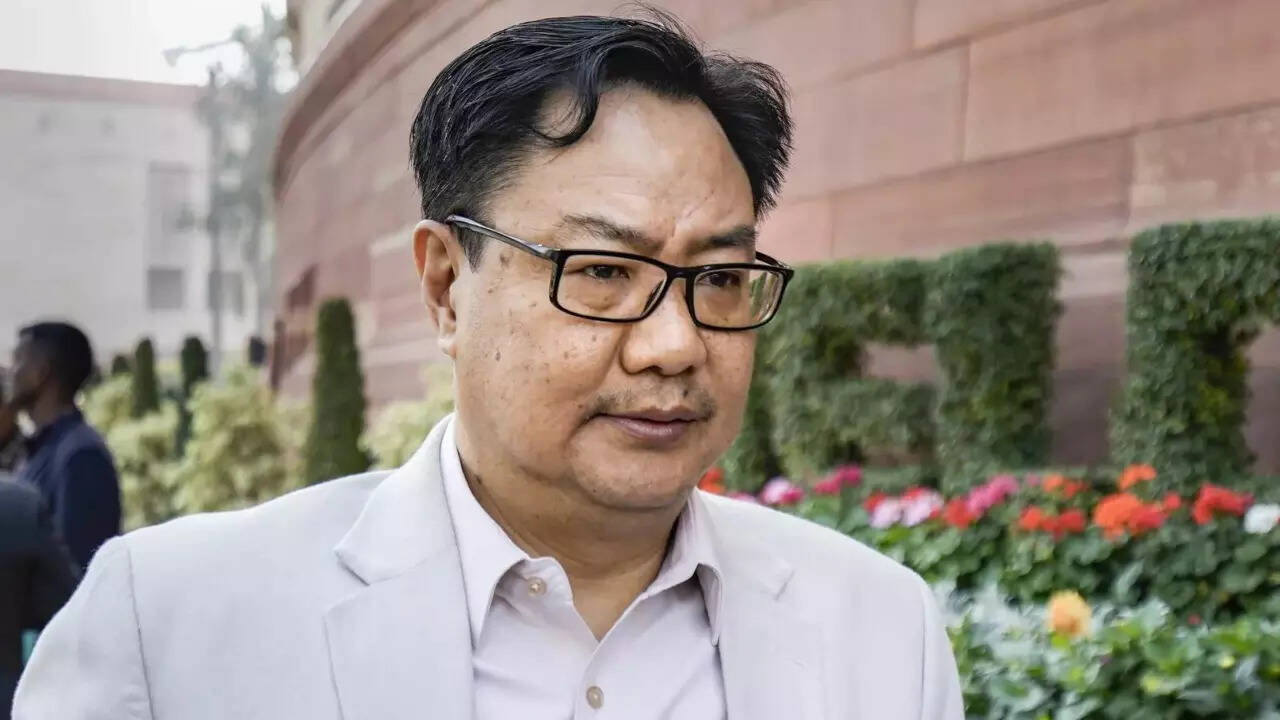 NEW DELHI: A week after the Supreme Court warned the
government
of unpalatable action if it further delayed transfer and elevation of judges of high courts, law minister Kiren Rijiju informed the Lok Sabha on Friday that proposal for transfer of 10 HC judges are under "various stages of processing", showing no urgency in notifying these recommendations.
In a written response to a question, the minister asserted that "no timeline" has been prescribed in the memorandum of procedure (MoP) for appointment and transfer of judges of high courts. The government is still going by the old MoP as the new one drafted on the direction of the five-judge Constitution bench of the SC in March 2016 is yet to be cleared by the CJI-led collegium.
The SC had on February 3 observed that the Centre's "indecision" on elevation and transfer of judges for the HCs was troubling and that it would be compelled to take "difficult and unpalatable" decisions. The court had warned of "administrative and judicial actions" which may not be "palatable". The bench had also threatened that the judges on the transfer list may not be given judicial work in case of further delay.
"No timeline has been prescribed in the MoP for transfer of judges from one high court to another," the minister reiterated on Friday while stating that the recommendation with regard to the 10 judges on transfer list are still pending.
"All transfers are to be made in public interest, i.e., for promoting better administration of justice throughout the country… The MoP further provides that the Chief Justice of India is also expected to take into account the views of the chief justice of the high court from which the judge is to be transferred, as also the chief justice of the high court to which the transfer is to be effected, besides taking into account the views of one or more Supreme Court judges who are in a position to offer views," Rijiju said in his response without specifying whether the delay has been on account of the government seeking responses of the chief justices concerned.