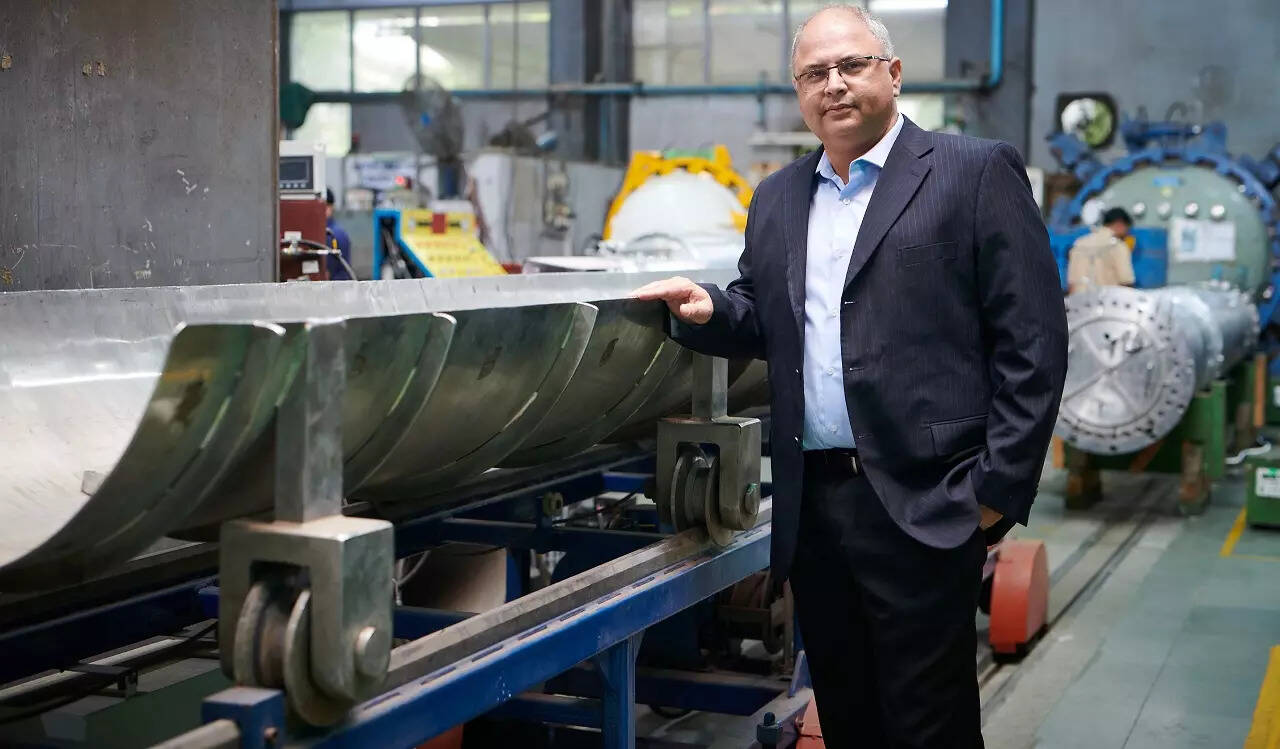 NEW DELHI: The Modi government's recent defence side aerospace make-in India success will eventually pave the way for the country to become an assembly hub for civil aviation ecosystem. Maneck Behramkamdin, AVP and business head of Godrej Aerospace which was the first private Indian company to manufacture modules of the DRDO engine, has told TOI the mega plans established desi companies have for defence aerospace will sooner than later get into the commercial space as the ecosystem will be in place along with a strong business case. India is keen that Boeing and Airbus set up finally assembly lines here given the number of orders these two are likely to get from airlines here over the next few years.
"Last year our turnover was Rs 800-850 crore and we have been growing at about 22% annually. The civil side accounts for 15% of our overall business and this has been growing 20% year-on-year. We plan to invest Rs 500 crore over the next 3.5 years in a new mega manufacturing unit just outside of Mumbai. Facilities like these of Indian companies will eventually be making for commercial aerospace too," Behramkamdin told TOI.
"Gas Turbine Research Establishment (GTRE, a laboratory of the Defence Research and Development Organisation) came up with a request for proposal for making the first Kaveri engine with private players. We are proud to have won all eight modules of that engine. Godrej will be the first private company (the other being government-run Hindustan Aeronautics Ltd) to make modules for turbojet engines in India. We want and become an engine manufacturer at some point of time," Behramkamdin said.
On the commercial side, Godrej runs centre of excellence in India with Rolls Royce since 2016 where it makes fabricated brackets as components for engines. It also supplies components for GE's LEAP engine programme, which is used both on Airbus A320 family and Boeing 737 Max. "From brackets we moved to fabricating tubes and ducts as components for engines for commercial aircraft. We plan to move to making modules for civilian aircraft. That's the next step — from component maker to semi-integrated part provider," Behramkamdin said. The company exports 30% of its aerospace production to foreign OEMs like Rolls Royce, GE and Safran on the civilian side.
The past few days have seen major announcements on defence side make in India.
Tatas
will will manufacture C-295 transport aircraft for the Indian Air Force at Vadodara in Gujarat in partnership with Airbus. Eventually this ecosystem will pave the way for make in India for commercial aviation too, he feels.
"While aircraft manufacturing is not new to India, modules of engine of this class are being manufactured indigenously for the first time by an Indian private company. In all of the aircraft manufacturing taking place in India so far, engines were manufactured in India under license from the foreign original equipment manufacturers. With global majors keen on manufacturing in India, we are looking forward to serve their requirement of development of various kinds of engines," Behramkamdin said.
Godrej has been in aerospace since 1985 when it was invited by ISRO to participate in India's space programme by making components for satellite propulsion. Then it graduated to making liquid propulsion engines. "The famous Vikas engine that takes our PSLVs and GSLVs to space and then the cryogenic engine are manufactured by us. Recently, we also started working on another engine for ISRO. These are all designed by ISRO and made by us," he said. When the government at the start of his Millennium wanted to start Brahmos missiles as a JV between India and Russia, the government identified some partners that included Godrej to make the mechanical systems.