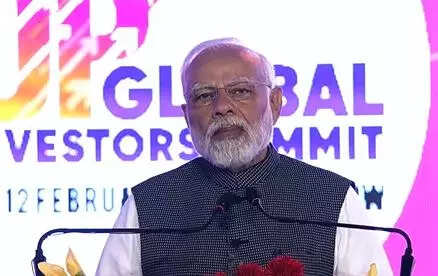 NEW DELHI: Prime Minister
Narendra Modi
on Friday said that development of
Uttar Pradesh
has provided an impetus for country's overall growth.
"Today, Uttar Pradesh has become a hope for the world and is driving country's overall growth" he said.
Speaking at the Uttar Pradesh Global Investors Summit, in Lucknow, PM Modi said that the state is known for good governance, peace, law and order, and stability today.
The Prime Minister also said that Uttar Pradesh was once called the BIMARU state, but in the last 4-5 years has shown tremendous growth and steady progress.