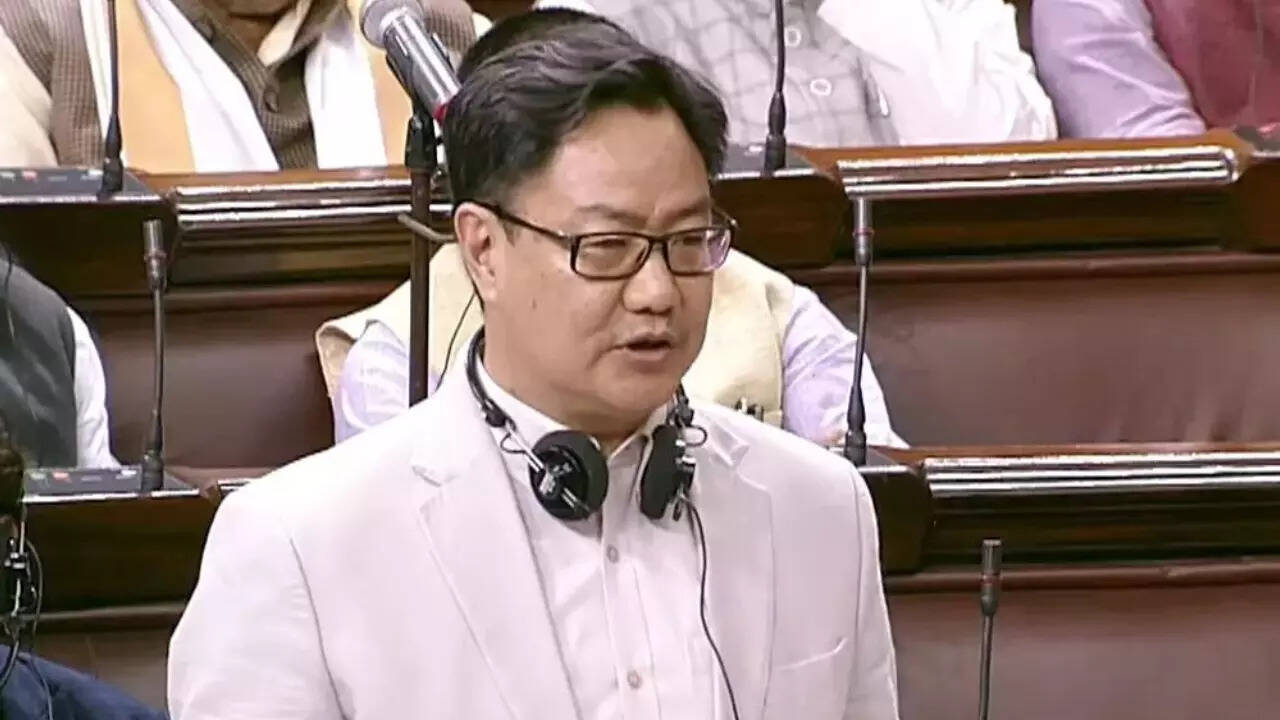 NEW DELHI: Law minister Kiren Rijiju on Thursday emphasised that the provision of the Constitution was changed in the Second Judges case, known as Advocates-on-Record case, where the apex court appropriated the powers to appoint judges for constitutional courts — Supreme Court and high courts.
Responding to questions from members in the Rajya Sabha, on the differences between the government and the SC Collegium on appointments in higher judiciary, the law minister said: "I share and endorse the sentiments made by member KTS Tulsi and what he has quoted from the debates of the Constituent Assembly, especially, Dr BR Ambedkar."
However, we all know how the provisions of the Constitution would change, especially in the Second Judges case, where the word 'consultation' was translated and changed as 'concurrence' and further the Presidential Reference was made (by the SC) to seek clarification on the exact meaning of the consultation, the minister explained.
"It was elaborated and further expanded in 1998 by introducing the Collegium system. So, what transpired in the Constituent Assembly and what is being introduced, which we still practise, there is a big shift," Rijiju said.
Tulsi, a nominated member, quoting from the statement made by Ambedkar on the appointment of judges, said: "With regard to the question of concurrence of the Chief Justice, it seems to me that those who advocate that proposition seem to rely implicitly both on the impartiality of the Chief Justice and the soundness of his judgment. I personally feel no doubt that the Chief Justice is an eminent person. But after all the Chief Justice is a man with all the failings, all the sentiments and all the prejudices, which we as common people have; and I think, to allow the Chief Justice practically a veto upon the appointment of judges is to transfer the authority to the Chief Justice, which we are not prepared to veto."
Responding to Sushil Kumar Modi of BJP, the minister said the government has made repeated attempts to finalise the Memorandum of Procedure (MoP) in consultation with the apex court Collegium for the appointment of judges in the higher judiciary. However, besides sending the MoP to the CJI at least half a dozen times since 2016, the draft MoP is still pending with his office.