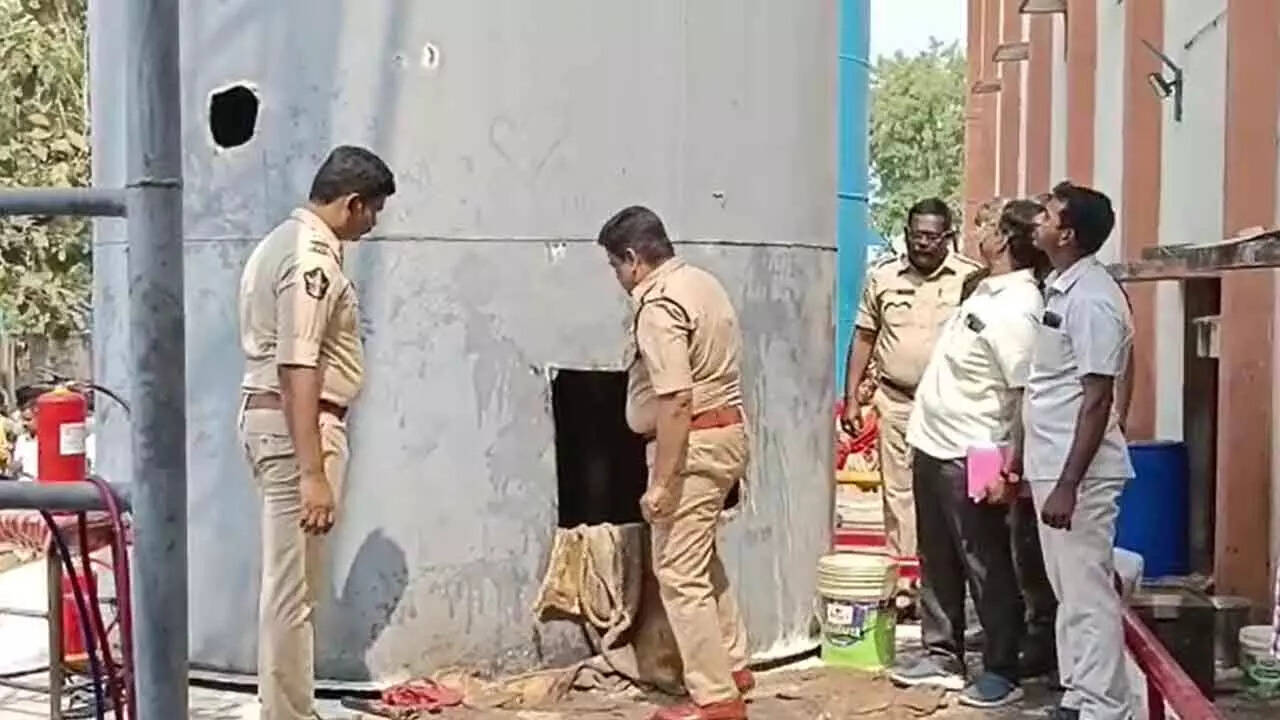 KAKINADA: Seven workers suffocated to death at an edible oil factory in G Rangampet village, in Andhra Pradesh's Kakinadaon Thursday. The workers were cleaning a boiler tank at Ambati Subbanna and Co when the accident took place.
The factories department said safety measures were lacking in boiler tank and charged company management with negligence.
While the district administration announced ex gratia relief of Rs 25 lakh to the kin of each of the dead, the factory management agreed to pay another Rs 25 lakh to each family.
Police officers said the workers were cleaning sludge in the tank, which had no mandatory outlets for poisonous gases. After the first worker did not return, two of his colleagues entered the tank to rescue him. When they did not return, two more entered the tank but they too did not come out. Then two more workers descended into the tank and they too fell unconscious. The bottom of the tank was later cut to retrieve the bodies.
Kakinada district collector Kritika Shukla sealed the factory and constituted a committee headed by a joint collector to inquire into the deaths.