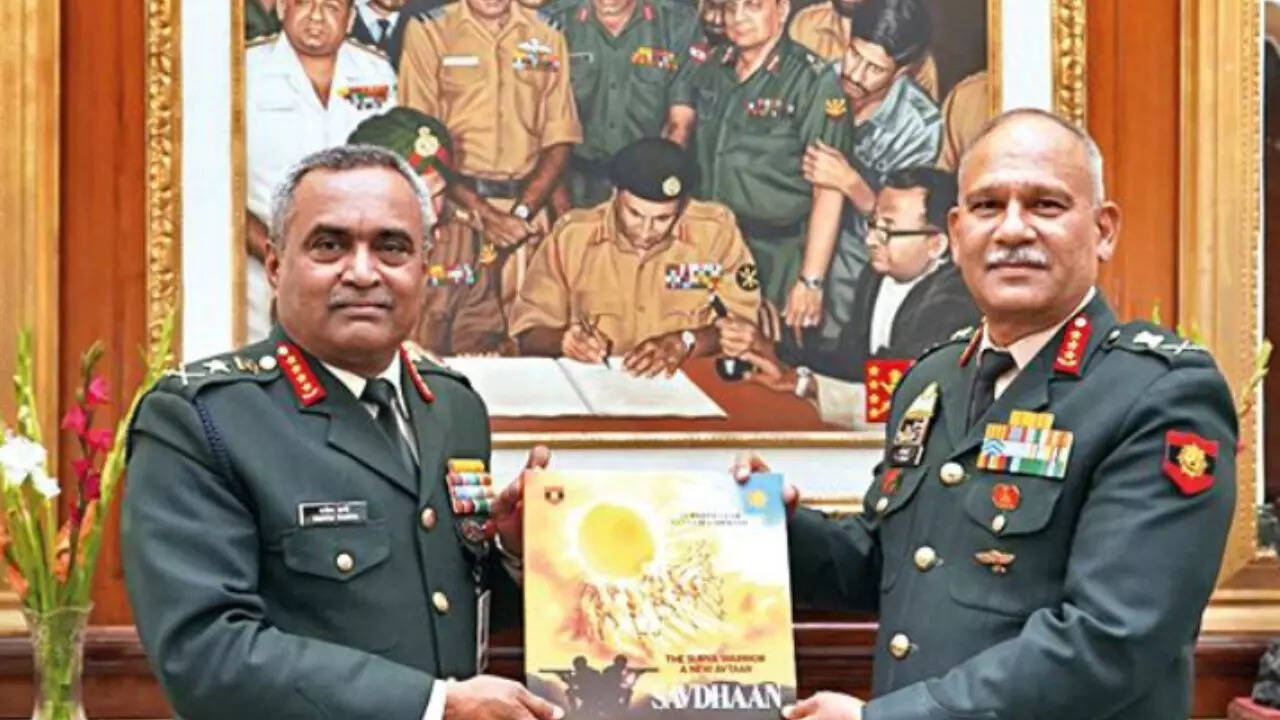 LUCKNOW: Army chief General Manoj Pande on Thursday released a book, 'Savdhaan: A Chronicle of Central Command', that documents the heritage and defining moments in the evolution of the Surya Command through its history of gallantry. The book, authored by Central Command chief Lt Gen Vivek Kashyap and Vikram D Souza, has been designed and produced by the Times Group.
Gen Pande, who released the book at an event in New Delhi, complimented the Central Command for what he said was excellent compilation born out of deep research and creative presentation.
Lt Gen Yogendra Dimri, general officer commanding-in-chief of the Central Command, described the chronicle as a tribute to "the gallant warriors of the Surya Command, past and present, who have contributed to its glory and current stature as a deeply revered and professional fighting force".
The book highlights the unique status of the Central Command in the Army, its role and growing importance over the past 60 years. Since its raising in May 1963, the operational responsibilities of the command have grown significantly. Surya Command is responsible for round-the-clock vigil along the LAC in Uttarakhand and Himachal Pradesh. It has a presence across eight states.