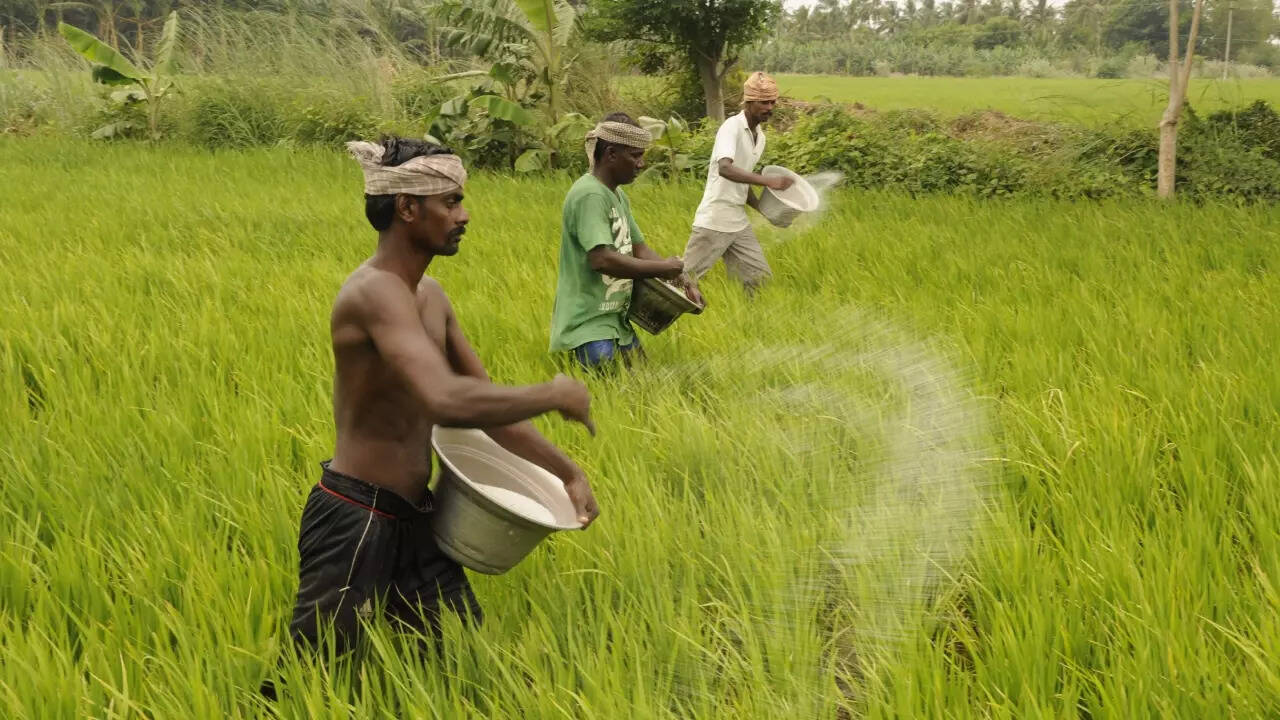 NEW DELHI: Paving the way for use of Nano-diammonium phosphate (Nano-DAP) for upcoming Kharif sowing season, the agriculture ministry has approved the commercial release of the product, which will be a game-changer and cut down subsidy. One bottle of Nano-DAP would cost around Rs 600, which is half the cost of a conventional 50kg DAP bag that it will replace.
Sources said the notification for its commercial use will be out in the next couple of days. To begin with farmers' cooperatives, Iffco will offer the product and Coromandel International has also applied for approval of Nano-DAP.
Currently, one bag of conventional DAP at subsidised price costs Rs 1,350 to farmers while actual cost is Rs 4,000. The central
government
bears the difference between the actual cost and prices that farmers pay to buy each bag of DAP.
Sources in the fertiliser ministry said they had been waiting for the approval and now that it has come, it will reduce India's dependence on imports to meet the domestic requirement. Over 50% of the domestic DAP demand is met from imports. "The Nano-DAP is planned for rollout before the Kharif season," said a senior government functionary. Currently, only Nano-Urea is used for farming and one 500ml bottle of Nano-Urea replaces a 50kg bag of conventional urea.
Union fertiliser minister Mansukh Mandaviya had said in December last year that with the wider use of Nano-Urea and Nano-DAP, the fertiliser subsidy incurred by the government could be reduced significantly over the next couple of years.
Last month, the minister had also said that India will decide the price of imported DAP in 2024 and a few countries that supply the fertilizer cannot do so as India is focussing on alternative fertilizers.