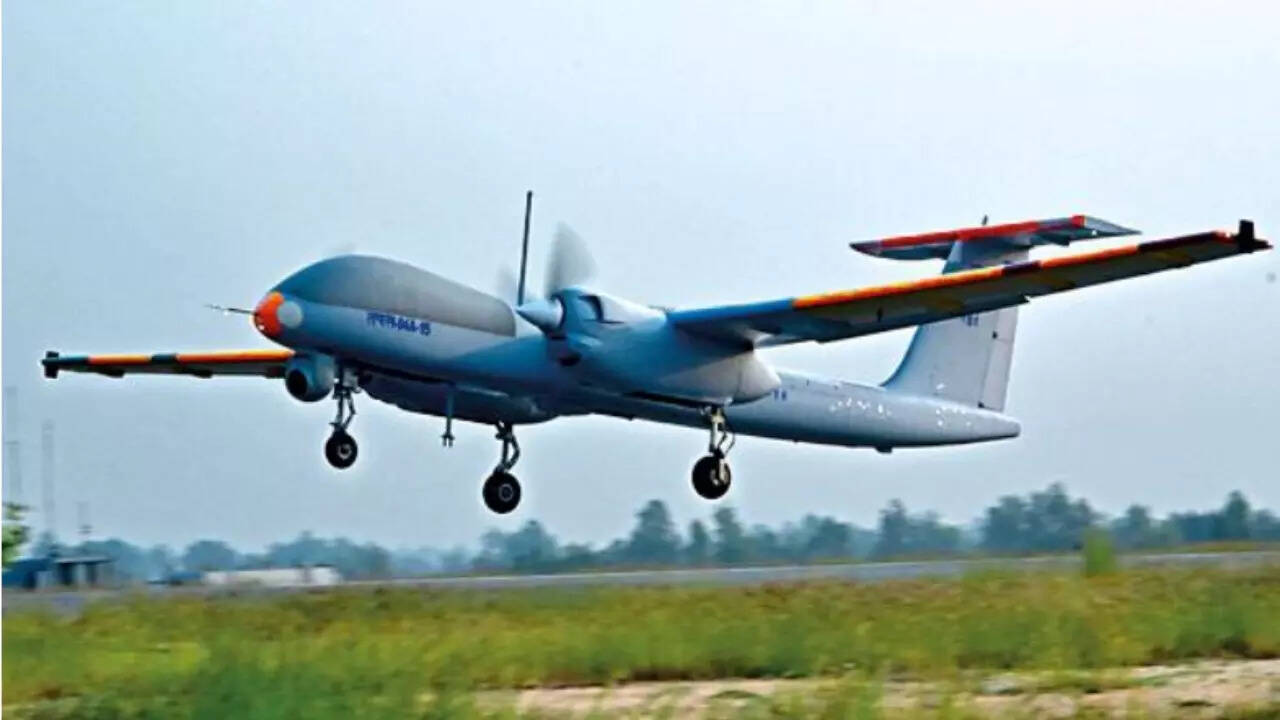 NEW DELHI: India's first indigenous advanced unmanned aerial vehicle (UAV) for strategic reconnaissance and surveillance will make its public debut next week, while another home-grown weaponised drone is also slated to undertake its first flight test by June-July.
The Tapas-BH (tactical aerial platform for advanced surveillance-beyond horizon) drone, developed by DRDO with over 180 flights clocked till now, will live-stream the aerial and static display of different aircraft during the Aero-India show at Bengaluru.
"Tapas-BH will showcase its capabilities, which includes operating at altitudes up to 28,000-feet with an endurance of over 18 hours. The medium-altitude long-endurance (MALE) is DRDO's solution for ISTAR (intelligence, surveillance, target acquisition and reconnaissance) requirements of the Army, IAF and Navy," a defence ministry official said on Thursday.
The armed drone called Archer-NG (next generation), which can carry 300 kg of weapons including smart anti-airfield weapons (SAAWs) and anti-tank guided missiles, in turn, will be flight-tested for the first time by June-July, sources said.
The Tapas-BH drone, earlier called Rustom-2, has a maximum speed of 225 kmph with a 20.6-metre wing span and "a command range" of 1,000-km with satellite-based communication.
"The UAV, also capable of night-flying, is now getting ready for formal user-trial evaluation by the armed forces. It can thereafter go for production in large numbers by Hindustan Aeronautics Ltd, Bharat Electronics and others," a source said.
The operational utility of drones and AI-enabled drone swarms has been driven home by recent conflicts ranging from Armenia-Azerbaijan to the ongoing Russia-Ukraine one.
India, however, has lagged far behind others in developing advanced UAVs and has resorted to importing Heron and Searcher-II drones in large numbers from Israel over the years. The Navy also has two unarmed MQ-9B Sea Guardian drones on lease.