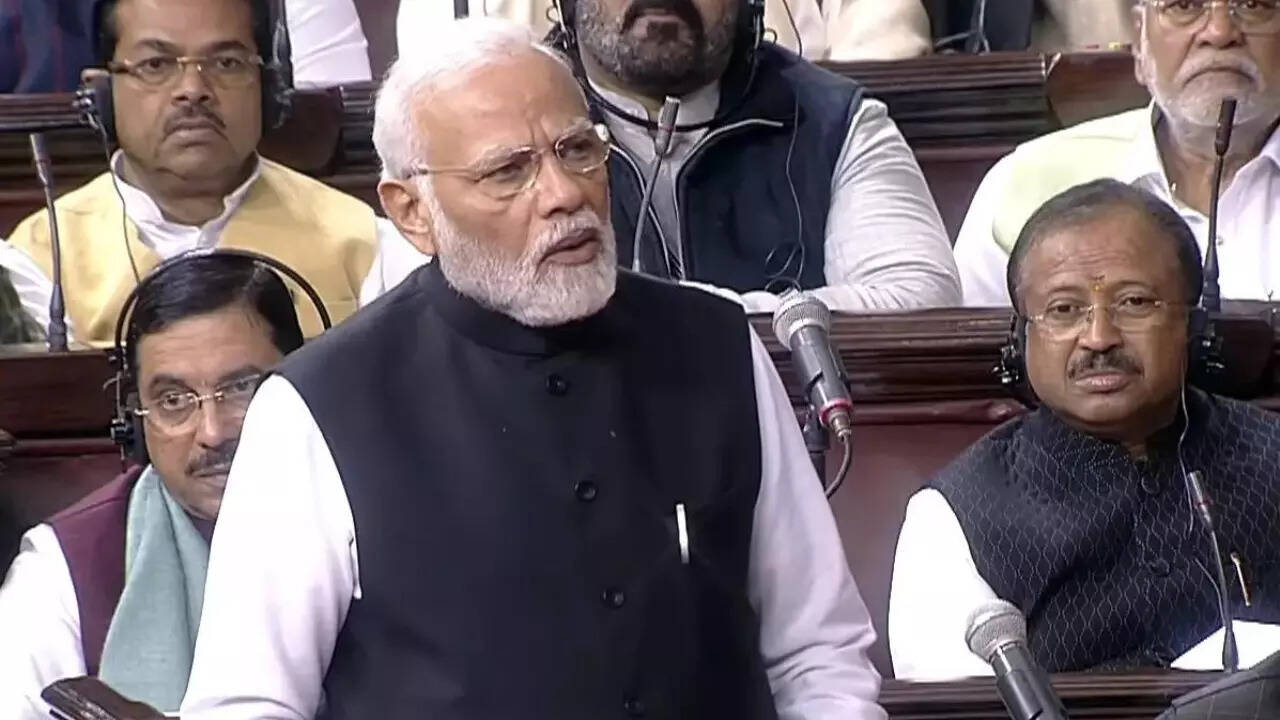 NEW DELHI:
BJP
on Thursday accused the opposition of conspiring to disrupt the proceedings of the Rajya Sabha, but Prime Minister
Narendra Modi
thwarted their attempt through his inspirational speech.
BJP chief spokesperson Anil Baluni said that after Modi's Wednesday address in the
Lok Sabha
that destroyed the "negative and anti-national politics" of the opposition, its "desperate and frustrated" members tried to disrupt his speech in the Rajya Sabha.
"Prime Minister Narendra Modi's address touched the hearts of India's 140-crore citizens and everyone is 'proud' of the country's development journey under his leadership in this 'Amrit Kaal'," Baluni said.
"He felled every attack from the opposition in the Rajya Sabha, and his address was a story of India's relentless development march," Baluni added.
Modi replied in the Rajya Sabha to a discussion on the Motion of Thanks to the President's Address and asserted that the more mud the opposition throws at him, the more lotus (BJP symbol) will bloom.
Even as the opposition parties indulged in slogan-shouting and tried to disrupt the proceedings, the PM continued his onslaught against the opposition parties and also utilised the occasion to highlight the contradictions within the opposition.
Opposition members raised slogans and protested through his speech as they raised the Adani issue to target the government.
However, the PM recalled that the Congress governments at the Centre in the past had used Article 356 to impose the President's Rule 90 times and former Prime Minister Indira Gandhi did it 50 times.
Modi also recalled that opposition parties like TDP, DMK and Communist parties too were the victims as their elected governments had also been dismissed by the Congress.