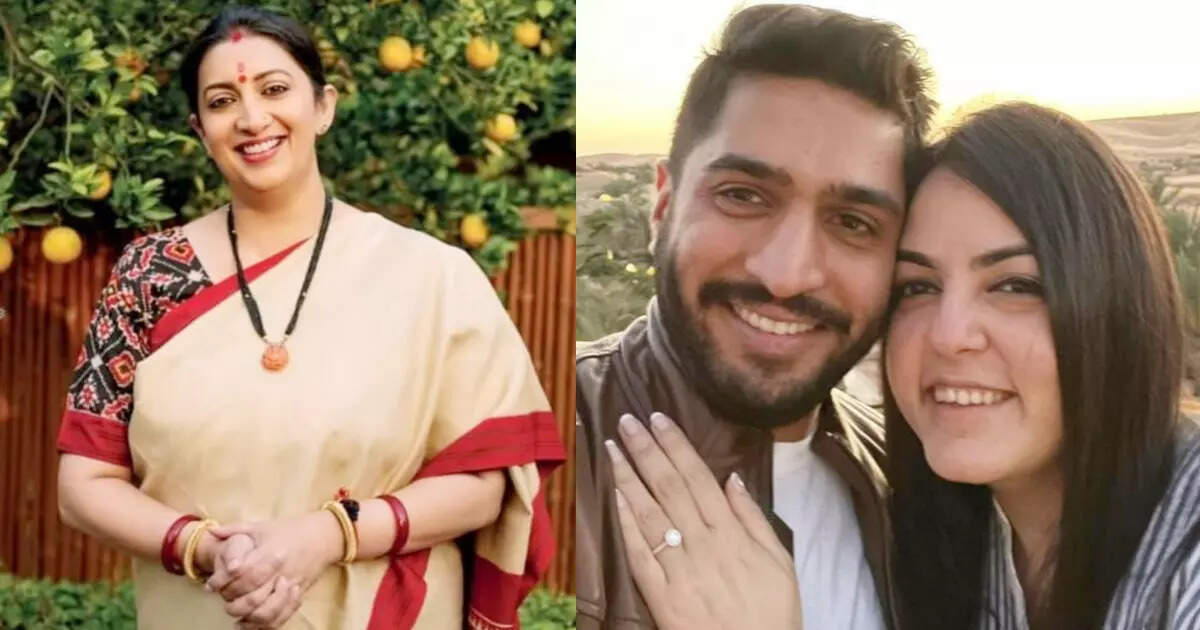 JAIPUR: Union minister Smriti Irani's daughter Shanelle married Arjun Bhalla in a ceremony in Rajasthan's Nagaur district on Thursday. The wedding ceremony took place at the 15th century Khimsar Fort, now a heritage hotel, in the presence of close family members and friends, sources said.
The 'haldi' and 'mehendi' rituals took place on Wednesday.
The groom, who arrived on a white mare, was welcomed by Irani, her husband Zubin Irani, former Rajasthan minister Gajendra Singh and members of the bride's family.
Nearly 50 guests from both sides were invited, the sources said.