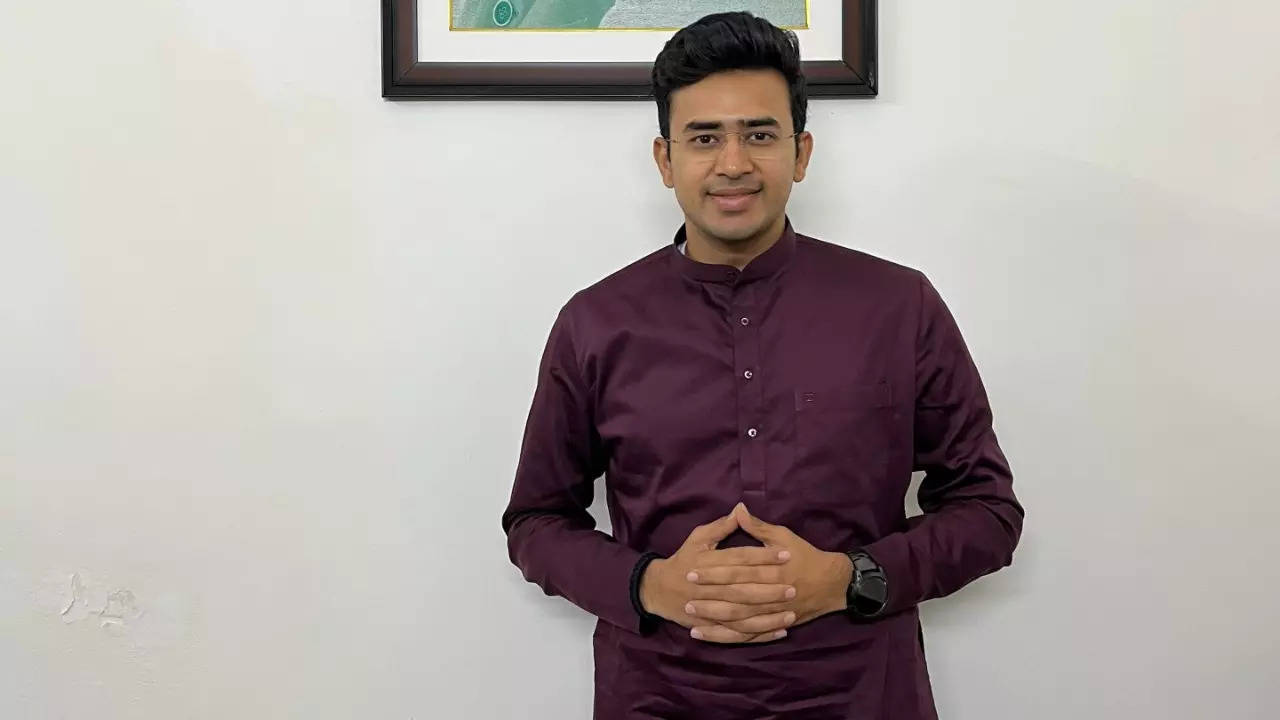 NEW DELHI: The civil aviation ministry told the Parliament on Thursday that BJP MP Tejasvi Surya did not deliberately open the emergency door of the flight that he had boarded in Chennai on December 10, 2022, rather it was an accident.
According to the government's written reply to a question in
Lok Sabha
, the door of the flight that Surya had boarded (6E-7339) on December 10, 2022, had opened "accidentally" and was not found to be a "deliberate act".
The minister of state for civil aviation, Gen. V K Singh, said this in his reply to the Lower House to a question by
Trinamool Congress
MP Mala Roy on Thursday. The question to the civil aviation minister on "Opening of emergency door of flight" by Roy was specifically about: "Whether the government through DGCA has identified the passenger who illegally opened the emergency door of a flight at Chennai; if so, the details thereof including the name of the passenger; whether the DGCA has taken any action against that passenger; if so, the details thereof, and if not, the reasons therefor."
To this, the minister replied saying: "As per the report submitted by M/s Interglobe Aviation Limited, the name of the passenger alleged in the incident is Shri Tejasvi Surya who had boarded flight 6E-7339 (Chennai to Tiruchirappalli) … on December 10, 2022. The emergency door opened accidently as clarified by Interglobe Aviation Limited. This was not a deliberate action and as per Interglobe Aviation, they did not find the passenger to be in violation of any rule."
Singh also said: "As per civil aviation requirements (Section 5 Series C Part I) regarding 'notification of incidents and investigation thereof' issued by DGCA, the occurrence did not come under the category of 'reportable occurrence'. The matter was investigated by the concerned airline. The occurrence took place while the aircraft was on ground and the flight departed only after completing all the safety checks/ protocols."
Hence the government cleared the Bengaluru MP from allegations of having "illegally" opened the emergency door of a flight.