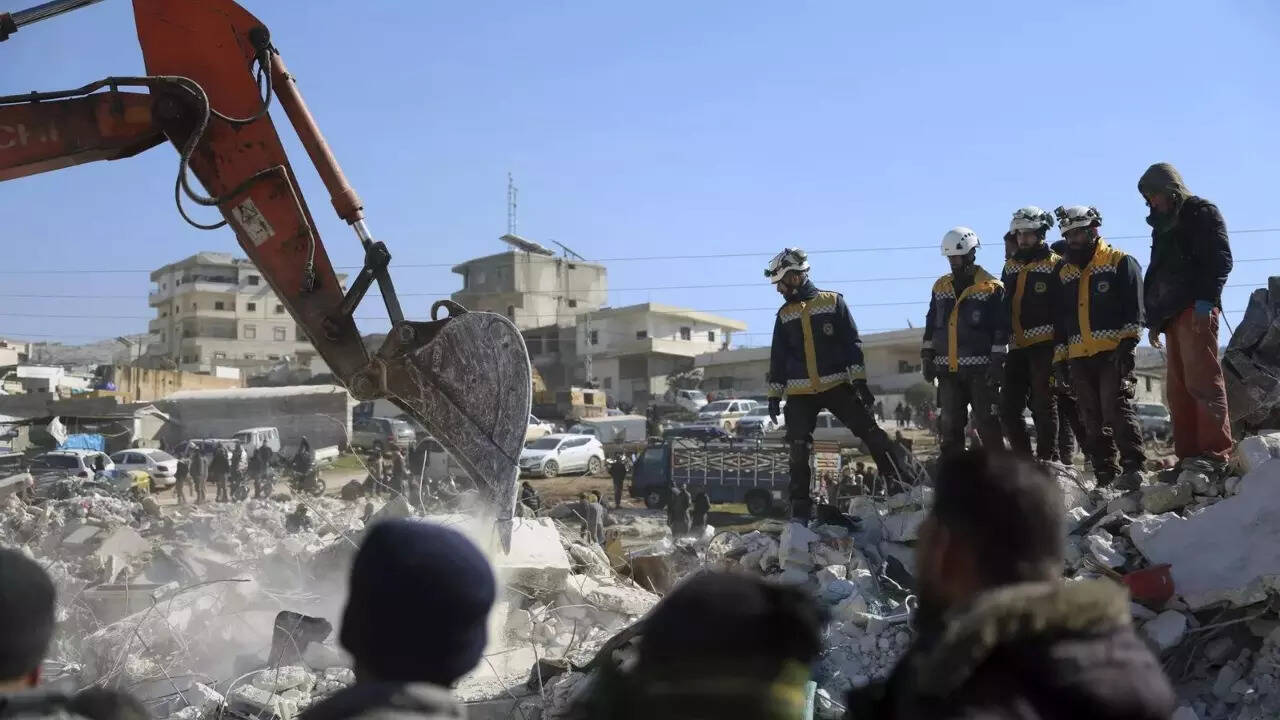 DEHRADUN/NEW DELHI: As it looked to ramp up relief aid to
Turkiye
and
Syria
under Operation Dost, the ministry of external affairs on Wednesday said one Indian national was missing in Turkiye and 10 others were stranded but safe in remote quake-affected parts of that country.
Vijay Kumar (36), a plant engineer from
Dehradun
, has been missing from the Anatolia region ever since the massive earthquake struck Turkiye on Monday. A resident of Balawala area in Dehradun, he was working as plant engineer with Bengaluru-based Oxyplants India Private Limited. He had gone there to install and commission a dissolved acetylene gas plant for Kulcu Gaz, an industrial gas supply company in Turkiye.
Addressing a special briefing on Operation Dost in Delhi, MEA secretary west Sanjay Verma said: "We have one Indian national missing who was on a business visit to Turkiye. He has not been traced in the last two days. We are in touch with his family and his company."
Vijay's brother Arun Kumar told TOI, "My brother has been missing since Monday. I am in touch with Indian embassy officials who have told me a rescue operation is still going on inside the plant where he was working."
"I have been informed that rescuers in Turkiye are facing difficulty due to the presence of a petrol pump near the site where Vijay is possibly stuck," Arun said, adding that Vijay reached Turkiye on January 23 and the brothers last spoke on Sunday morning. "The whole family is worried about his safety."
Vijay's wife and their six-year-old son live in a rented accommodation in Balawala.
According to authorities, around 3,000 Indians reside in Turkiye, out of which about 1,800 live in and around Istanbul. While 250 are in Ankara, the remaining are spread all over the country, the authorities added.
"We have received calls from around 75 people asking our embassy there about information and assistance," the MEA secretary said. "MEA has deployed two Turkish-speaking officers from overseas who flew into Turkiye and are stationed there. We have also deployed four MEA personnel to cooperate and help in Operation Dost and coordinate between the Turkish authorities and our teams," he added.
Verma said a control room has also been set up in Adana. "The consul general from Istanbul and other officials from our mission in Ankara are stationed on the ground in the affected areas," he added. He said three citizens who approached the Indian government were taken to a safe location, adding that Indians in Turkiye are relatively safe.
The foreign ministry also said India had dispatched six tons of emergency aid through a special IAF aircraft to Syria.