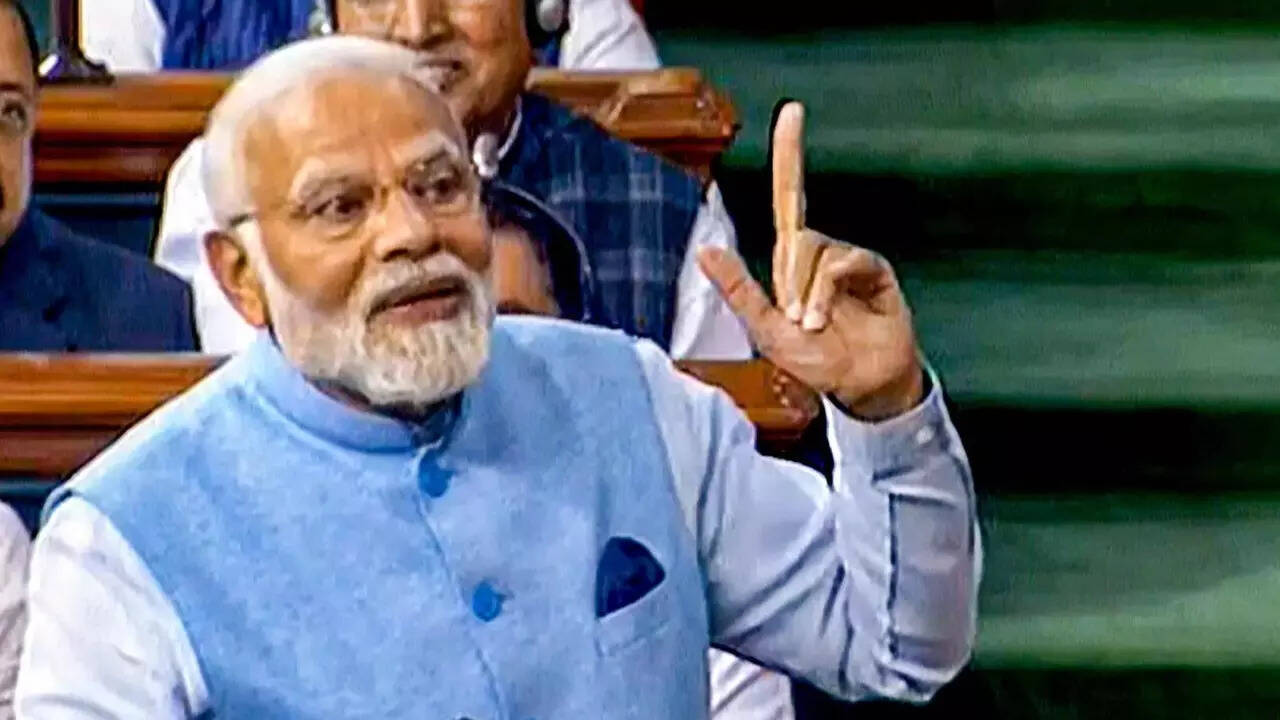 NEW DELHI: The Adani affair kept hanging in the air as Prime Minister Narendra Modi spoke for almost 90 minutes in Lok Sabha on Wednesday, replying to the debate on the Motion of Thanks to the President's speech.
The opposition benches on Wednesday created noisy scenes as the Prime Minister spoke in the House, which is unusual as most often both treasury and opposition benches listen in carefully when a PM speaks and raises issues about the speech only later.
While Modi himself steered clear of the Adani affair that has rocked the Budget session with the opposition parties refusing to allow the House to run without first raising it, the Opposition benches jeered and hooted at the PM throughout his address and even held out poster with Adani written on it.
There was a constant din in the House as the opposition parties – Congress, TMC, Left, BSP, DMK, NCP among others kept shouting "Adani, Adani" while Modi talked of his government's achievements and the benefits that the people across the country have received due to it. At regular intervals, opposition members from various corners kept asking "what about the Adani issue Sir, when will you reply on that?" The slogans were the loudest when the PM talked about infrastructure development in the country, specifically highways, expressways, ports and airports.
Of course, paying no heed to the reverberant "Adani" sloganeering in the House, Modi continued to list the government's important development milestones, but the Opposition benches were unrelenting in their constant efforts to disturb the PM.
In fact, to counter the "Adani, Adani, Adani…" sloganeering from across the aisle, the treasury benches too raised the "Modi, Modi, Modi…" slogan to drown the opposition voices. The sloganeering and counter slogans continued at regular intervals for the entire 90 minutes of the PM's speech.