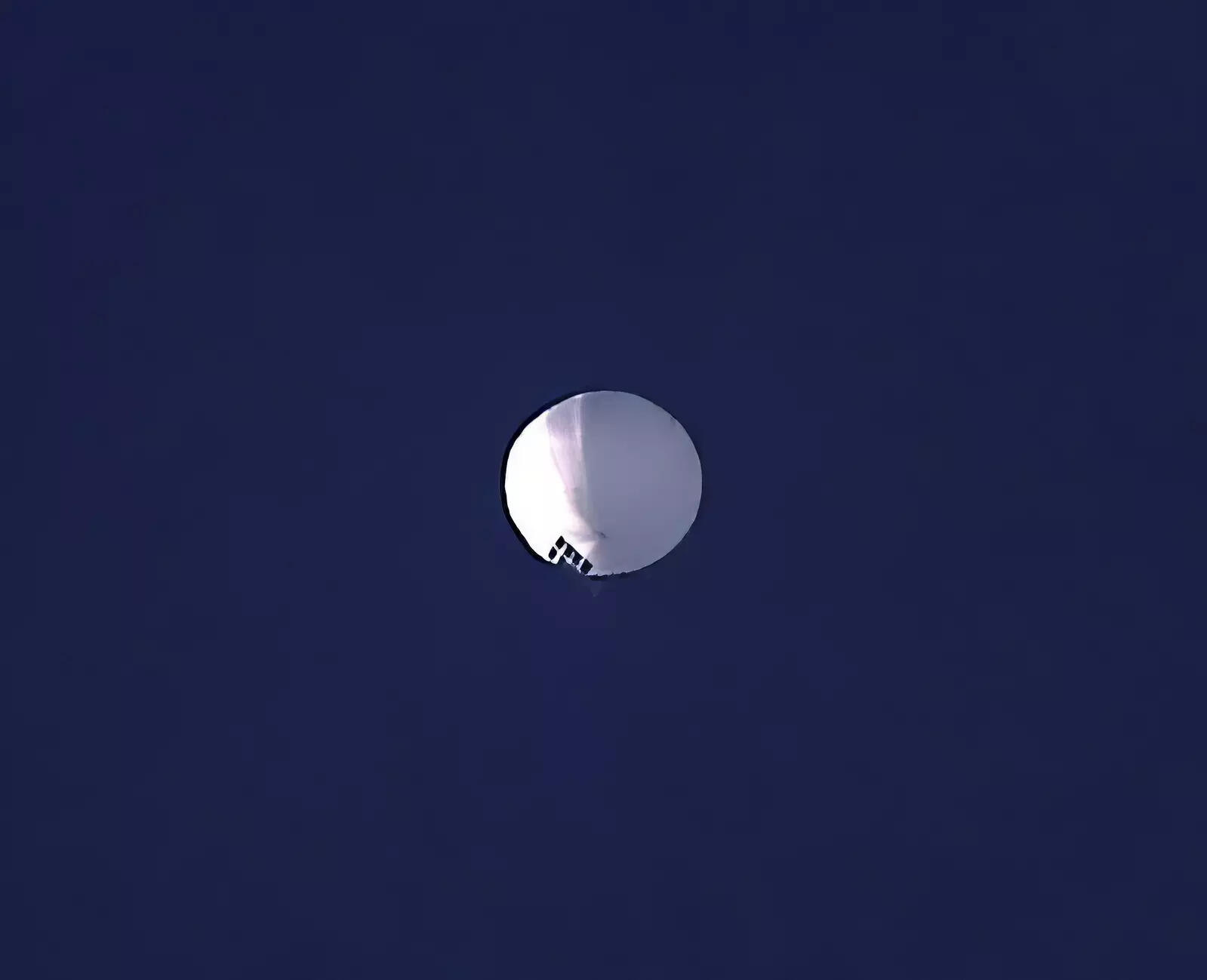 NEW DELHI: A US media report has claimed that China has been operating a fleet of spy balloons targeting several countries including India and Japan for several years.
However, there is no specific information on the extent or duration of the spying on Indian military assets.
According to a report in the Washington Post, US deputy secretary of state Wendy Sherman reportedly briefed representatives from 40 embassies on the spying issue on Monday.
This report came just days after the US military shot down a Chinese surveillance craft that was hovering over sensitive installations in the country.
The US shot down a suspected Chinese surveillance balloon on February 4th in the Atlantic Ocean, which it believes was part of a larger effort by China to spy on military assets in many countries.
The Washington Post reported, based on anonymous defense and intelligence sources, that the surveillance balloon effort had been collecting information on military assets in countries that are of strategic interest to China for several years, operating partly from Hainan province in China.
These surveillance balloons or airships, partially operated by the People's Liberation Army (PLA) air force, have been spotted over five continents, according to the report. The balloons were part of the PRC's (People's Republic of China) fleet and were used to conduct surveillance operations, violating the sovereignty of other countries.
The report also stated that at least four balloons have been spotted over Hawaii, Florida, Texas, and Guam in recent years, with three of these instances taking place during the Trump administration but only recently identified as Chinese surveillance airships.
Meanwhile, the Pentagon released a series of pictures of the recovered high-altitude surveillance balloon on Tuesday.
The ballon incident has occurred even as the US and China were trying to improve their relationship, following the first in-person summit between Presidents Biden and Xi. In the wake of balloon issue, however, US secretary of state Antony Blinken cancelled a planned visit to Beijing for talks.