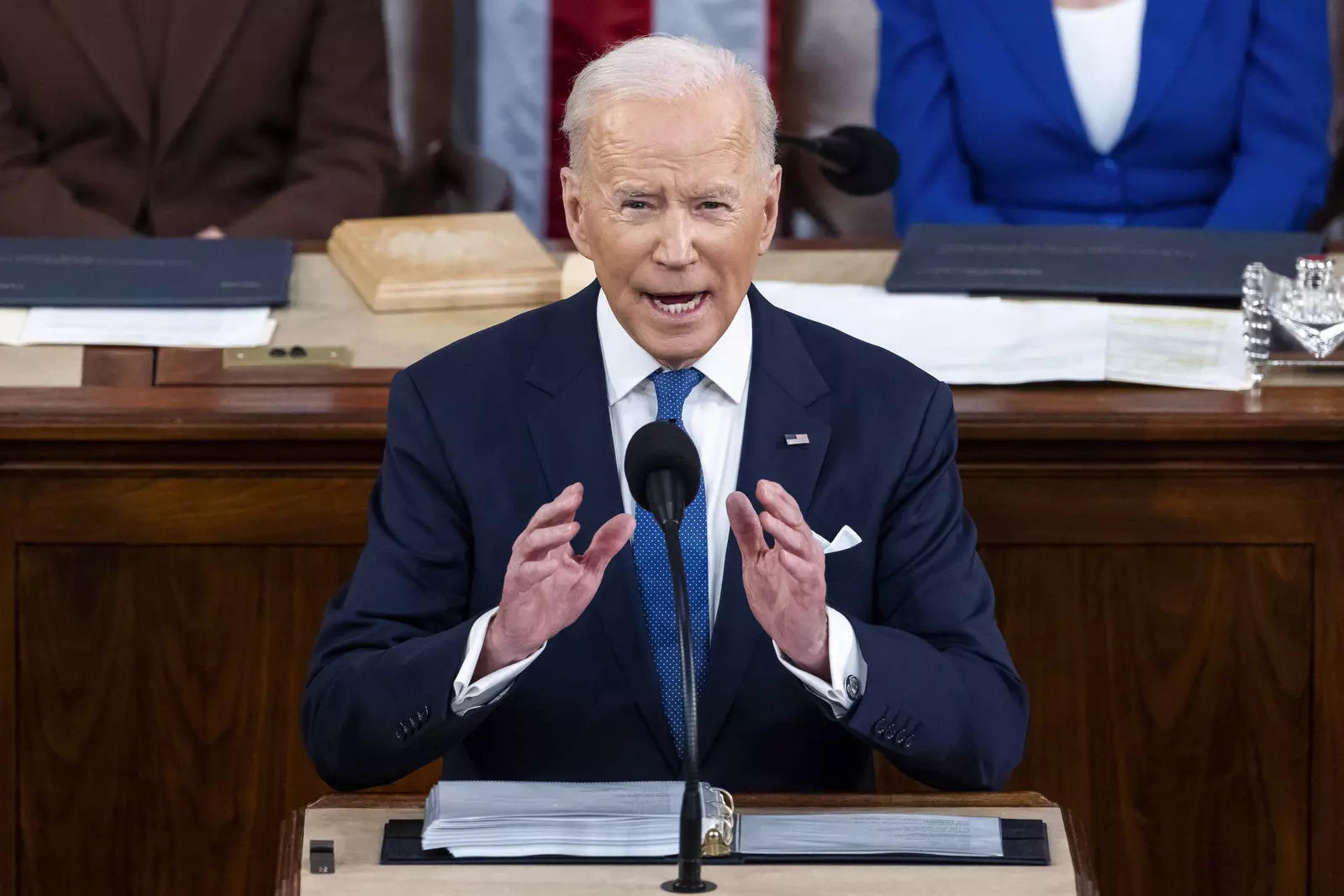 WASHINGTON: President
Joe Biden
said on Tuesday night that if China threatens US sovereignty, US will act to protect the country.
"I am committed to work with China where it can advance American interests and benefit the world," Joe
Biden
said in his state of the union address.
President Joe Biden is using his State of the Union address Tuesday night to call on Republicans to work with him to "finish the job" of rebuilding the economy and uniting the nation as he seeks to overcome pessimism in the country and navigate political divisions in Washington.
The address comes as the nation struggles to make sense of confounding cross-currents at home and abroad — economic uncertainty, a wearying war in Ukraine, growing tensions with China and more — and warily sizes up Biden's fitness for a likely reelection bid..
The setting for Biden's speech, both politically and physically, was markedly different from a year ago, as Republican control of the House presented him with new challenges. The president was offering a reassuring assessment of the nation's condition rather than rolling out flashy policy proposals.
Lawmakers, members of the Cabinet, justices of the Supreme Court and the diplomatic corps gathered for the annual address as tighter-than-usual security measures returned in a vestige of the Jan. 6, 2021, insurrection at the Capitol.
Biden was declaring that two years after the Capitol attack, America's democracy was "unbowed and unbroken."