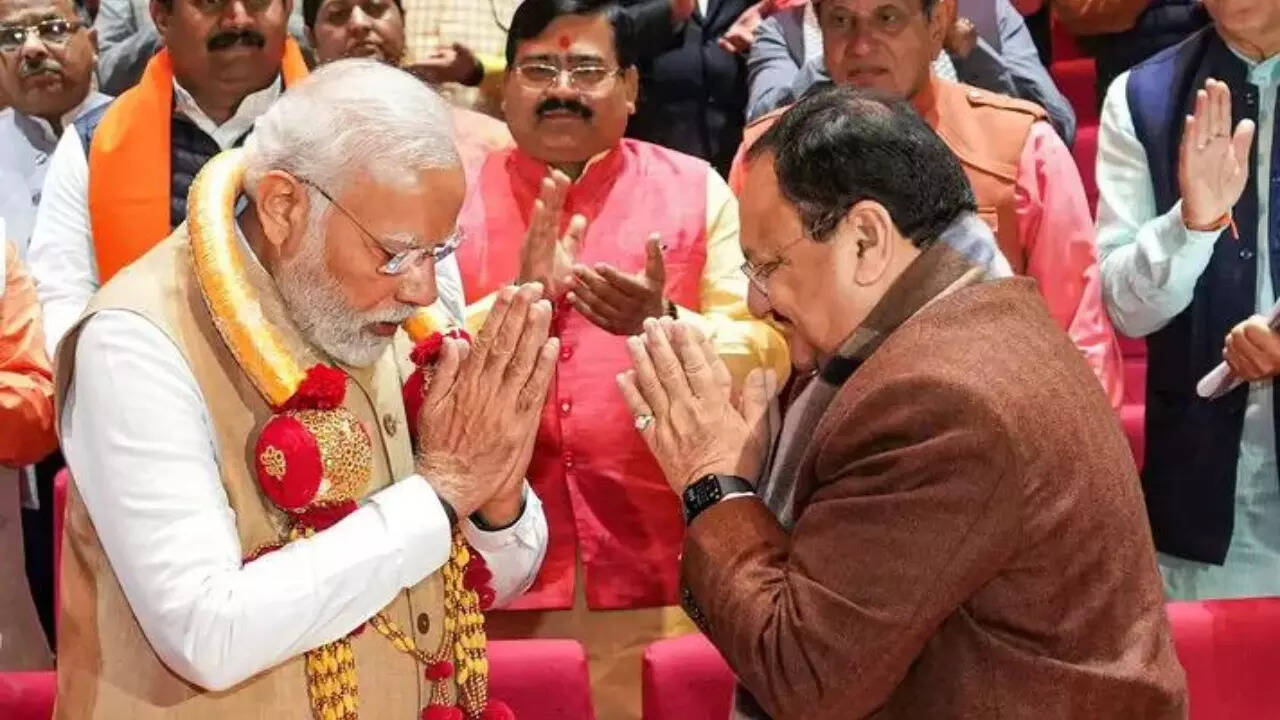 NEW DELHI: Stressing that interests of the poor have been at the heart of policy-making of his government, Prime Minister Narendra Modi on Tuesday asked BJP MPs to reach out to people in their respective constituencies and explain to them about features of the
Union Budget
presented by finance minister Nirmala Sitharaman on February 1.
At the first BJP parliamentary party meeting after the presentation of the budget, the PM said the budget proposals touched upon all strata of the society and the MPs should undertake the task of explaining to the people, particularly the poor and middle class, relevant aspects of the Budget. Modi recalled his electoral experiences as the chief minister of Gujarat to say that when work is recognised by people, there is nothing like anti-incumbency, sources said.
Modi said no one is calling it a "chunavi Budget" (Budget influenced by polls) even though it was the last full-fledged one before the next Lok Sabha polls. Overall development and interests of every section of society have driven its proposals, he said.
Even those who have been ideologically opposed to BJP have welcomed the budget, Union minister Pralhad Joshi told reporters quoting Modi's speech.
"It is a huge responsibility on behalf of the MPs to talk about the budget to their constituency and tell people what is in the budget for them and how this budget comes at a time when the world is going through a major economic crisis," Modi said. "Though BJP has been able to get majority in 2014 and 2019 and public at large is happy with the efforts of the party, there is no scope for any complacency and one must keep ear to the ground," he told the MPs.
The PM also asked the lawmakers, especially those from cities, to organise sports meets, noting that there is a view that the youths in urban areas are not much involved in sports.
Foreign guests visiting India for various G20 meetings have appreciated the way the country has organised them, he added.
Citing his own example of the days when he was Gujarat chief minister, Modi is also learnt to have said that he had insisted then also that the elected representatives should be in regular and direct contact with the common people irrespective of the incumbency or anti-incumbency factor. "There might not be disappointment among general public if the elected representatives are spending time with the people and taking care of their interests. MPs and other representatives must spend time with the common people," the PM said.
He also referred to India sending relief and rescue teams to earthquake-hit Turkiye, saying that he had seen the devastation in Gujarat and it was the call of the humanity to help the country which has suffered such devastation.