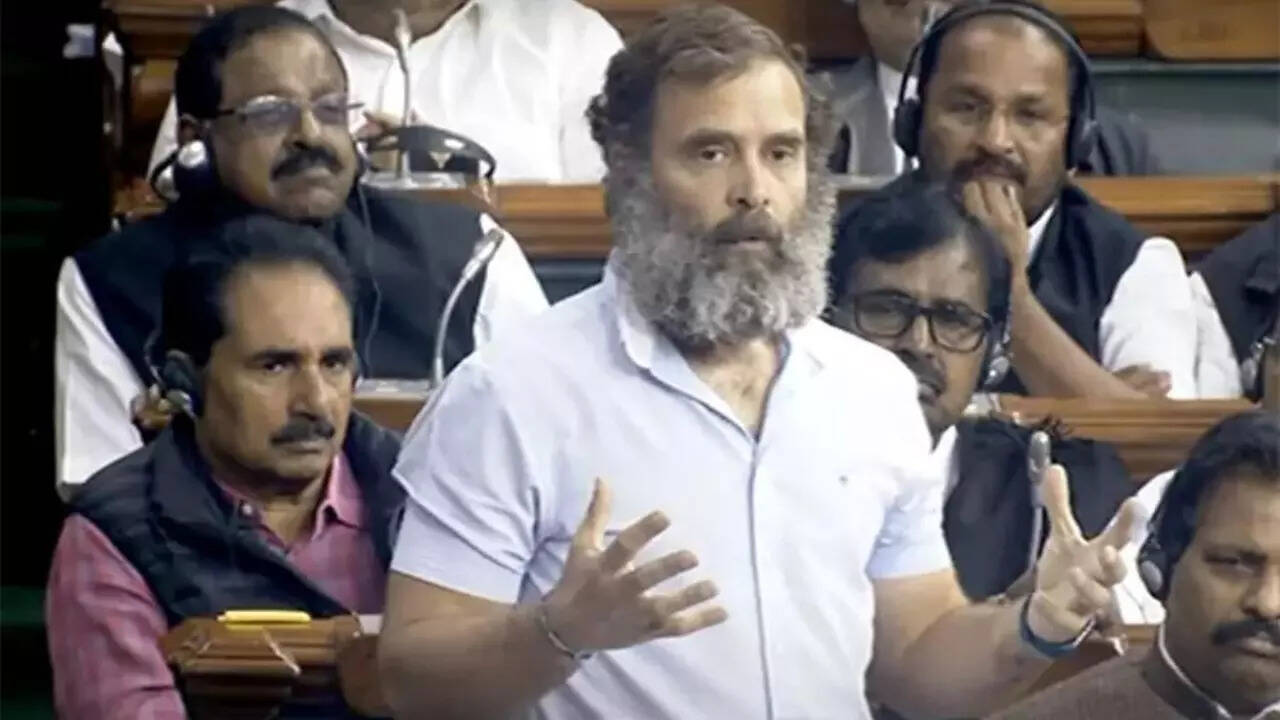 NEW DELHI:
Rahul Gandhi
's attack on the government for allegedly helping the Adani Group drew a fierce response from BJP — both inside and outside Parliament— with the saffron party targeting the Nehru-Gandhi family and saying they have a long history of corruption.
BJP on Tuesday maintained that the whole ecosystem of Congress is based on two pillars — deal and commission — and the party's functionaries are frustrated after the resurgence of "Make in India" movement.
Addressing a press conference, senior BJP leader Ravi Shankar Prasad said Rahul made baseless allegations against PM Narendra Modi and he will once again be made to pay the way he was punished by the people in 2019 when Congress floated the slogan of "chowkidar".
"You (Rahul) are on bail, your mother is on bail, your jijaji (Robert Vadra) is on bail and your sister was accused of selling a painting for crores. People will once again give a befitting reply to the shameful allegations you have made against PM Modi," Prasad said. "Congress and its leaders were involved in all those big scams which tarnished the image of India," he said.
In Lok Sabha, Union minister Smriti Irani and BJP member Nishikant Dubey returned Rahul's fire by by saying that Congress had itself favoured several corporates grow like Tata, Birla and Ambani, while newspaper barons were Congress members.
Dubey said Adani got coal mines in Australia in 2010 when UPA was in power, while adding that the business group in question has relations with leaders like Ashok Gehlot, Mamata Banerjee, Kamal Nath, Oommen Chandy among others. Dubey flashed a photograph showing Gehlot and Adani together. Interestingly, when Rahul had waved a photo of Modi with Adani in the latter's aircraft, Speaker Om Birla had censured him.
He waved a report by a former planning commission officer, saying he had revealed that UPA changed concessionaire agreements to help GMR group and GVK group to complete development of airports in New Delhi and Mumbai, after they failed to meet the criteria. He also raked up the issue of fleeing of Anderson of Union Carbide, after the Bhopal gas tragedy, and spoke about the Bofors issue.
Without naming Gandhi family, Irani alleged that in 1981, one foundation took control of 40 acres of land for a rent of Rs 623 on the promise of building a medical facility in Amethi, but nothing happened for 30 years.